| | | |
| --- | --- | --- |
| Ghost Rider 2 Cranks It Up | | |
Written by Ivan Radford
Wednesday, 16 June 2010 10:41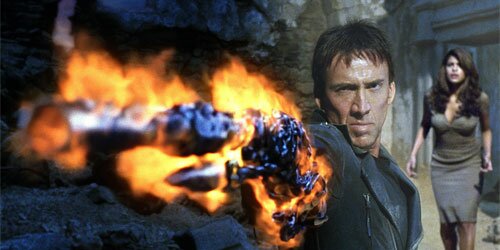 Yes, that headline is meant in a sadly literal way - Ghost Rider 2, the sequel to the somewhat-naff Nicolas Cage superhero flick, may be about to acquire two new directors: Mark Neveldine and Brian Taylor.

While you pause to smash your head into the nearest desk, I'll just recap quickly: Ghost Rider, which made over $200m at the box office, has been trying to splutter into life again for a few years now. David Goyer even wrote a script for the second outing of Johnny Blaze, the biker who sold his soul to Mephistopheles to save his dad's life, only to become a demon-dispatching slave of the devil.

But now, Nicolas Cage is looking to return as Blaze, complete with CGI flaming face, for Ghost Rider: Spirit of Vengeance. And with Sony talking to the Crank directors, this could be an interesting entry in the franchise. And by "interesting" I mean filled with boobs and swearing. No wonder Nic's back in talks again.