| | | |
| --- | --- | --- |
| The Girl Who Played with Fire Poster and Trailer Online! | | |
Written by Ivan Radford
Tuesday, 15 June 2010 20:04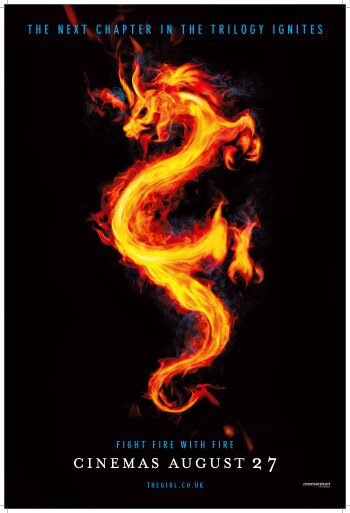 Ok, so this is really just an excuse to post the Absolutely Gorgeous poster for The Girl Who Played with Fire. The sequel to the fantastic Girl with the Dragon Tattoo, which again stars Noomi Rapace and Michael Nyqvist, sees Lisbeth Salander framed for murder as journalist Mikael Blomkvist uncovers the seedy truths of the sex traficking world.

Naturally, Lisbeth's prodigious hacking skills and talent for deception help her run from the law, as a determined Blomkvist fights to clear her name. But as secrets from Salander's past come to light, it soon falls upon her to not only stay alive, but ultimately seek revenge.

The Girl Who Played with Fire is released in the UK on Friday 27th August. The trailer's online over in our videos section. But let's face it, you were excited by the poster, right? Right?