| | | |
| --- | --- | --- |
| Fox Throws Deadpool At Rodriguez | | |
Written by Ivan Radford
Tuesday, 15 June 2010 13:20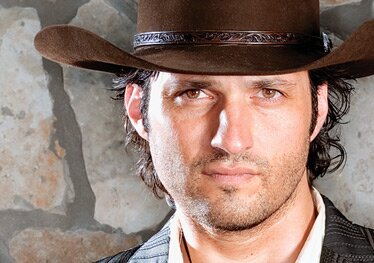 You can't really blame them for doing it - they've just had a pretty successful partnership on Predators and Machete, so 20th Century Fox are quite keen on their friend Robert and what he can do with a camera. It's only natural that they'd fling the script for Deadpool Rodriguez's way to see what he thinks, which explains all the rumours running round saying they've done it.

Of course, there's no formal offer that's been made - Predators and Machete may bomb spectacularly at the box office a la Grindhouse - but it wouldn't be a bad fit; wisecracking, crazy, excitable director gets offered a mouthy mutant to play with. And with Zombieland writers Rhett Reese and Paul Wernick doing the scribble duties, the sense of humour would line up pretty well too.

Of course, as with all things these days, nothing can happen until another superhero franchise has finished with their lead actor - let's not forget that Ryan Reynolds is busy dressing up as Green Lantern first. Damn him and his sparkling charisma.