| | | |
| --- | --- | --- |
| Aaron Johnson Joins Spidey's Casting Web | | |
Written by Ivan Radford
Monday, 14 June 2010 11:26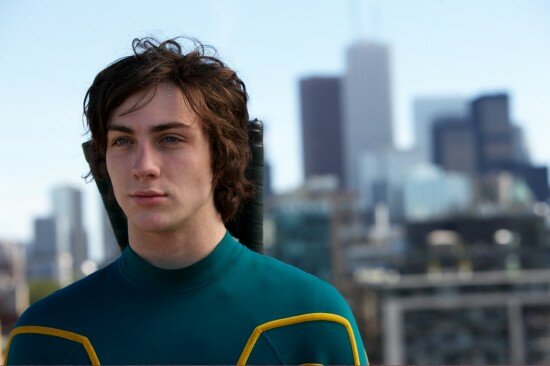 What a tangle Marc Webb has woven - just as Jamie Bell was the pundits' pick for Peter Parker in Sony's Spidey reboot, another couple of names have joined the director's shortlist (read: LONG list). Chief among the latest additions: Aaron Johnson.

Johnson joins the fray alongside fellow up-and-coming actor Anton Yelchin. Johnson, of course, is more suited to the, erm, suit - he pretty much played Peter Parker in Matthew Vaughn's demented superhero movie Kick-Ass. He can do the angst and anguish as much as the next guy, but also excels in the jet-pack-flying/punch-up-handling side of things.

Yelchin, meanwhile, impressed in both Star Trek and Terminator: Salvation last year, proving he can handle good and bad films, usually with a bucketload of charisma up his sleeve (accent as Chekov aside, his Star Trek turn highlighted his comedy skills too).

Yelchin's chances are also boosted by Johnson's rumoured interest in working with Vaughn again - not just in the sequel to Kick-Ass but in Vaughn's X-Men prequel for Fox. However talented he may be (and he is), having him as two costume-clad heroes may be pushing it a bit. Still, both guys can certainly handle the rough and tumble of a Sony-steered actioner, so the field's still wide open. On that basis, though, we might as well add Chloe Moretz into the mix as well. Patricia Parker anyone...?