| | | |
| --- | --- | --- |
| Transformers 3-D Confirmed | | |
Written by Ivan Radford
Friday, 11 June 2010 10:48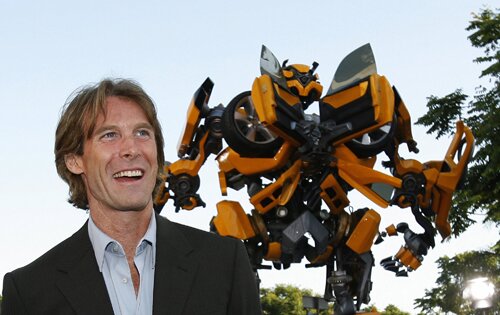 Transformers 3 will be released in 3-D.

Next story, please.

Ok, a few more details - because we didn't this one coming at all. Yes, the much-awaited sequel in the high-quality franchise brought to you by Michael Bay will be released across the globe as a 3-D movie. Just in case you wanted another reason to hate it.

Thanks to USA Today, we can confirm that the US/Russia space race will feature in the plot, no doubt involving some Giant Robots, and we'll also be seeing Sam Witwicky come to terms with adult life, which also involves Giant Robots. As for the villain, well it'll probably be some kind of Giant Robot, like Shockwave, one of those characters who's had more backstories than The Joker.

Exciting stuff, huh? Given that Megan Fox is no longer in it, maybe it is - especially with that eclectic and weirdly brilliant cast Michael's got lined up. And this is what Bay had to say about the whole thing: "We're getting rid of the dorky comedy," he told USA Today, and offered his own account of Transformers 2 and its key villain, The Fallen: "He was kind of a **** character."

Whoah. Wait a second. Did Michael Bay just talk sense?