| | | |
| --- | --- | --- |
| Mortal Kombat's Rebirth? | | |
Written by Ivan Radford
Wednesday, 09 June 2010 11:20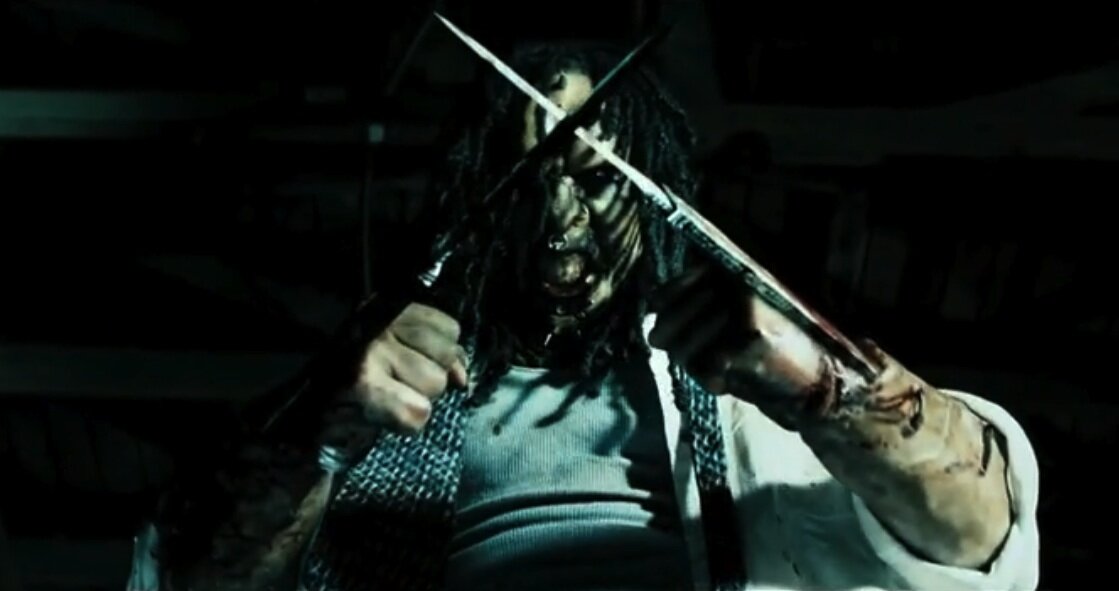 Have you seen that shiny video knocking about on YouTube? It calls itself Mortal Kombat: Rebirth, and seems way too professional to be a fan job. That's because it isn't a fan job: it's a test video from director Kevin Tancharoen - the Fame remake guy - for Warner Bros to see if they like his vision for a new Mortal Kombat movie.

Judging by what's on show, what's not to like? Michael Jai White (from Undisputed) as Jax, alongside Star Trek's Jeri Ryan as Sonja Blade, plus Ian Anthony Dale as Scorpion and Matt Mullins as Johnny Cage (albeit for only a short while). Choreographed by Undisputed's Larnell Stovall, it's looking markedly different to Paul WS Anderson's take on the video game from the 90s. Mostly because it's full of blood. Lots and lots of blood.

While the fights are truly bone crunching, the plot is something a little more odd: as a warm-up to any kind of tournament structure, we get a modern day mish-mash of the real world and the characters we've all button-bashed to death. So we get all those nasty fighters re-imagined as Batman Begins-style crazy serial killers running around town, chopping off people's heads and eating their victim's skin.

I rather liked Anderson's PG-13 version of the gaming franchise but judging by this effort, a reboot wouldn't be completely undesirable. The dialogue may not be up to much and in a way it's as cheesy as camembert, but you know what? This is pretty damn awesome.

Check out the footage on Latino Review (GET OVER THERE!) or read on for the gory wonderful awesomeness. All seven minutes of it.