| | | |
| --- | --- | --- |
| Grossman Movie To Follow MTV Awards? | | |
Written by Ivan Radford
Tuesday, 08 June 2010 13:01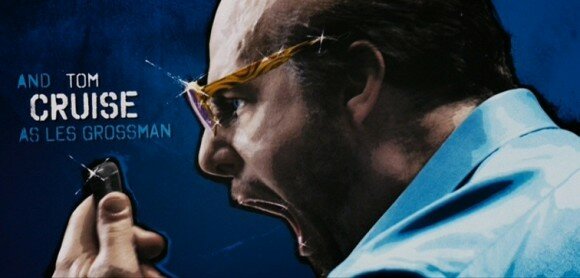 "A nutless monkey could do your job. No, seriously, a nutless monkey."

We all remember Tom Cruise's Tropic Thunder turn as Hollywood mogul Les Grossman - a fat-suited, foul-mouthed character with a heavy sense of self-aware humour. Following Grossman's recent appearance at the MTV Awards, Cruise told E! Online that a movie was definitely in the works for the near future.

With Cruise doing the rounds at the Awards, including a chat with The Hangover's director Todd Phillips, it's quite easy to put it down as promotional activity, designed to raise interest/remind the world who Les is two years on from Tropic Thunder.

On the other hand, it's more fun to think of it as a chance to see a mean-ass Hollywood man tearing Robert Pattinson down to size. A full-length outing may not keep the laughs going, but who cares? Read on for the R-Patz skit.