| | | |
| --- | --- | --- |
| Scott Pilgrim Clip Kicks Ass | | |
Written by Ivan Radford
Monday, 07 June 2010 15:30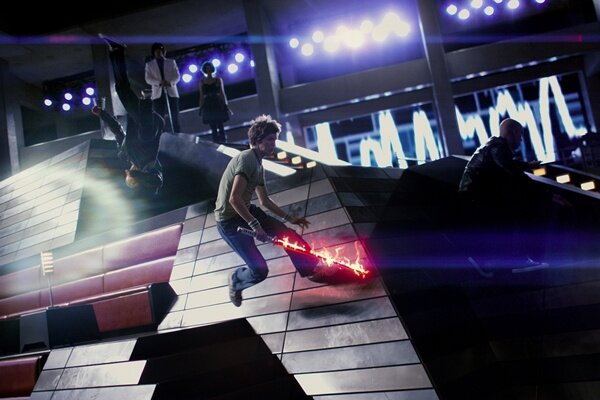 Were you at this weekend's MTV Awards? I wasn't. I was on holiday running round Europe on a train - more on that later. But you know what welcomed me back to the UK? News of MTV's exclusive clip from Scott Pilgrim vs the World.

Introduced by a worn-out Edgar Wright, the clip gives us a fresh slice of Scott Pilgrim action outside of the awesome trailer. And what action it is: we see Scott face off against Lucas Lee (Chris Evans) in an epic multi-person punch-up, with Lucas Lee calling in all his stunt doubles to take the hits for him. Can you say The Matrix? Michael Cera can't. He's too busy KICKING CAPTAIN AMERICA'S ASS.

Check it out on YouTube, or read on for the full "Pow!"-heavy video. It's not long till August now...