| | | |
| --- | --- | --- |
| Fox Is Out of Transformers 3 | | |
Written by Ivan Radford
Wednesday, 19 May 2010 22:54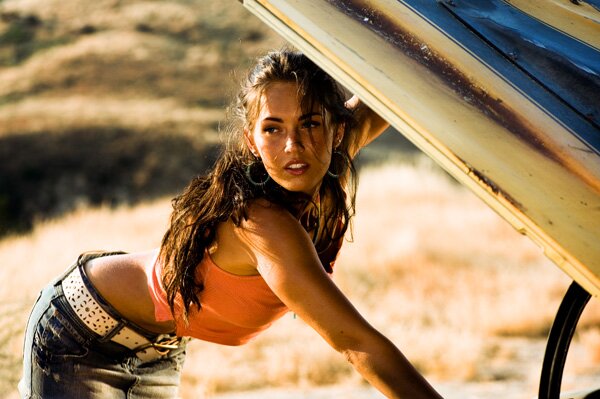 Fans of decency across the world, rejoice: Megan Fox will not be appearing in Transformers 3.

It seems Michael Bay has had enough of Fox after she continued to bad-mouth the director in recent weeks, this coming way after she famously described Bay as "Hitler". Megan made an appearance in the pre-visualisation shots for the third entry in the franchise, but Paramount have let word that she will not be returning for the second sequel.

Behind the scenes feuds once again? All we've got to go on at the moment from Deadline is that "giving Shia a new love interest makes more sense for the story". Whether that love interest will be Frances McDormand, Patrick Dempsey, Alan Tudyk or even John Malkovich is still unconfirmed.

There's always the possibility, of course, that this will be Megatron all over again, and Megan Fox will still manage to stomp her way onto the set. Maybe Megatron can return too, and step on her during the opening reel. That would be a decent compromise for two mature adults. Either way, the line still stands: Megan Fox will not be in Transformers 3. Fans of decency rejoice. But don't rejoice too hard - we're still getting a Transformers 3.

Otherwise, I'm all fired up for Shia and Malkovich's fiery robot-threatened relationship. Phwoar.