| | | |
| --- | --- | --- |
| Ewan Joins Gilliam's Don Quixote | | |
Written by Ivan Radford
Tuesday, 18 May 2010 13:02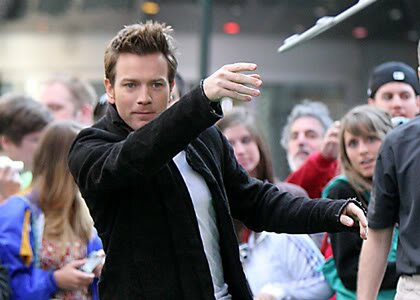 You'll never guess what Terry Gilliam said at Cannes the other day. Not that I was there or anything.

Empire Magazine was, though, and they spoke to Terry about The Man Who Killed Don Quixote. And you know what? He's finally got his leading actor sorted out: Ewan McGregor will star in Gilliam's second attempt at his take on Cervantes' Don Quixote.

The role, which Johnny Depp was to play in the doomed 2000 version, sees a 21st Century ad man end up back in 17th Century Spain alongside Don Quixote. With Robert Duvall and McGregor on board, Gilliam now has his duo ready to shoot.

"Robert Duvall is one of the greats, no question - and he can ride a horse!" Gilliam told Empire. "And Ewan has gotten better over the years. He was wonderful in The Ghost. There's a lot of colours to Ewan that he's not been showing recently and it's time for him to show them again. He's got a great sense of humour and he's a wonderful actor. He's wonderfully boyish and can be charming - when he flashes a smile, everybody melts. He wields it like a nuclear bomb!"

Erm, yes, Terry. A nuclear bomb.