| | | |
| --- | --- | --- |
| Kaufman Called In for Kung Fu Panda 2 | | |
Written by Ivan Radford
Friday, 14 May 2010 10:13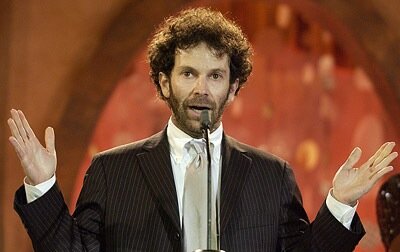 Yes, you read that correctly: Charlie Kaufman has been working on the screenplay for Kung Fu Panda 2: The Kaboom of Doom. The reclusive genius whose brain came up with Being John Malkovich and Eternal Sunshine of the Spotless Mind has been brought in by a major studio for a sequel to a popular animated film.

None of the above makes sense. Unless, of course, Dreamwork's Kung Fu Panda sequel has a vast existential angle to it, which is unlikely. But then again, Kaufman hasn't crafted this cartoon from scratch; he's just polishing up someone else's baby. And that's not unfamiliar practise when it comes to animation (indie writer-director-actor Tom McCarthy touched up Up for Pixar), but he is a strange choice for a fixer.

Maybe Charlie needs the money to fund his personal projects - Synecdoche New York wasn't a massive smash by far - or perhaps he just really like pandas. Either way, Kung Fu Panda's follow-up, which sees its original Jack Black-led cast all returning, is exciting stuff. And who knows, maybe it'll turn out like Shakespeare In Love. Tom Stoppard came in to polish that one and it came out with Oscars on its arms.