| | | |
| --- | --- | --- |
| The Adjustment Bureau Trailer Online | | |
Written by Ivan Radford
Thursday, 13 May 2010 14:08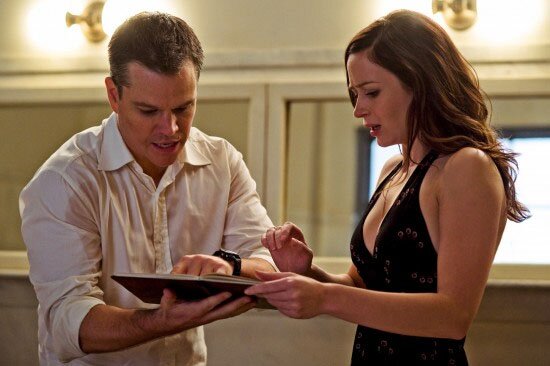 The trailer for The Adjustment Bureau is now online. This was according to plan. Their plan.

The sci-fi thriller, based on Phillip K Dick's short story The Adjustment Team, sees Matt Damon as an ambitious man running for US Senate who then meets ballet dancer Elise (Emily Blunt). Soon after he also meets The Adjustment Bureau - a group of sinister men who control the world and make sure everything moves along according to plan.

Naturally, the relationship between Damon and Blunt isn't what their plan had in mind, so the pair soon end up on the run from the shadowy organisation. It's a barmy, potentially intelligent, concept, with lots of running around America with men in suits watching from the tops of buildings and so on. But the best bit? Those men include Terrence Stamp and Mad Men's wonderfully smooth (and now threatening) John Slattery. Even better? They all wear hats.
Ok, so this is the directorial debut of George Nolfi, who also wrote Ocean's Twelve. But then he went on to help with the screenplay for The Bourne Ultimatum - a promising step forward for any writer. Either way, The Adjustment Bureau is intriguing stuff: Phillip K Dick. John Slattery. Terrence Stamp. Hats. I'm in.
If all goes according to plan, The Adjustment Bureau will be released on Friday 17th September - far enough away from fellow sci-fi thriller Inception. Check out the trailer online over at Yahoo! Movies, or read on for the full video.