| | | |
| --- | --- | --- |
| Mission Incredible for Brad Bird | | |
Written by Ivan Radford
Friday, 07 May 2010 18:54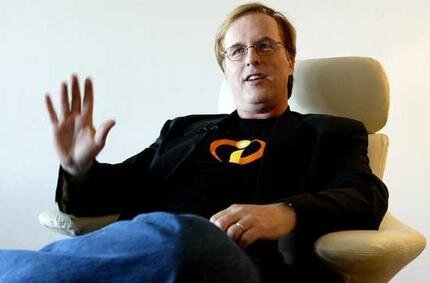 No doubt directors were queuing round the block when JJ Abrams and Tom Cruise announced a joint-produced fourth outing from the Mission: Impossible stable. But Cruise, who was torn between a small number of helmers, has picked none other than Pixar's Mr Incredible: Brad Bird.

Bird, who was rumoured to be in the frame for the job, was considered alongside Britain's own Edgar Wright. Said Tom of Edgar, who is still working hard on Scott Pilgrim's post-production: "I dig Edgar. Very nice guy, very smart, very talented, I'd really like to do something with him... I met Edgar on the set of Mission 3. Simon Pegg and those guys are hilarious. I love Shaun Of The Dead. It's amazing."

But he was equally enthused about working with Brad when he spoke to Empire Magazine: "I don't know if I'm allowed to talk about it but everything's signed... Brad is doing it. The Iron Giant, The Incredibles, Ratatouille – Brad is enormously talented and JJ and I are having a blast, cranking away... I like working with people I just love hanging out with. You get to hang out and laugh and talk stories and movies and technology: what are we going to d

Expect the sequel to turn up summer 2011 - like everything else these days.
Tags:
brad bird
incredibles
jj abrams
m:i-4
mission impossible
pixar
ratatouille
sequel
summer
tom cruise