| | | |
| --- | --- | --- |
| Dempsey's Down with the Giant Robots | | |
Written by Ivan Radford
Wednesday, 05 May 2010 09:57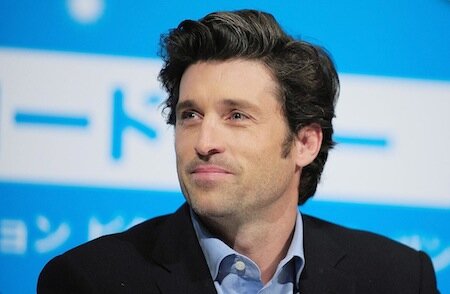 Everybody loves Patrick Dempsey. But one man who you wouldn't expect to be so public in his love for McDreamy or Enchanted is Michael Bay. But he's joined the McDreamy fan club with his casting of Dempsey in Transformers 3.

Yes, the rom-com star of Grey's Anatomy will be getting down with the giant robots and Michael Bay in a "darker" role. It's an odd casting move, which follows an already bizarre line-up for a Michael Bay movie: Frances McDormand and John Malkovich aren't regulars in CGI action tentpoles. Then again, Michael Bay has promised that the franchise's third entry will see less robots and more character-driven plot.

Believe what you will, but Megan Fox is still on board. So is that stupid car Bumblebee. They can both be seen below in previz shots - a stunning insight into the pre-visualisation process, which is when all the actors get used to the idea that they'll be interacting with invisible giant robots for the rest of the production. More photos of Fox are over here, if that's your kind of thing. Shooting will get under way in the coming months.