| | | |
| --- | --- | --- |
| Gordon-Levitt Goes for Looper | | |
Written by Ivan Radford
Tuesday, 04 May 2010 17:37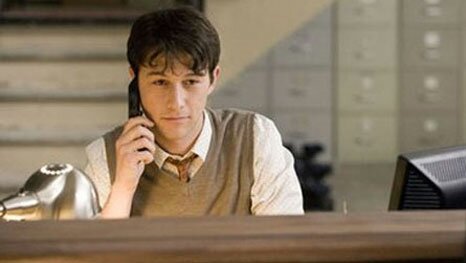 Hot on the heels of (500) Days of Summer, Joseph Gordon-Levitt is all set to reunite with another brilliant film-maker: Rian Johnson. Yes, years after making the magnificent Brick, Gordon-Levitt is looking certain for Johnson's third effort, Looper. Which makes forgetting G.I Joe even easier.

With The Brothers Bloom finally getting a UK release this summer, Rian Johnson is all set to move onto to his time-travel thriller. But before Gordon-Levitt bends the space time continuum (more on that later), he's in talks for David Koepp's next project, Premium Rush.

Rush, which would be filmed first, sees a bike courier picking up an ultra-sensitive package from Columbia University, only to be chased by Bad People. Whether that'll be any good or not is one thing, but the prospect of Rian Johnson rekindling his movie magic with Gordon-Levitt is damn exciting. Especially given that it involves him being sent back in time. To kill himself.

Speaking of batshit crazy, Gordon-Levitt will next turn up in Christopher Nolan's Inception. You may have heard of it.