| | | |
| --- | --- | --- |
| Scream 4 Poster Online! | | |
Written by Ivan Radford
Friday, 30 April 2010 15:07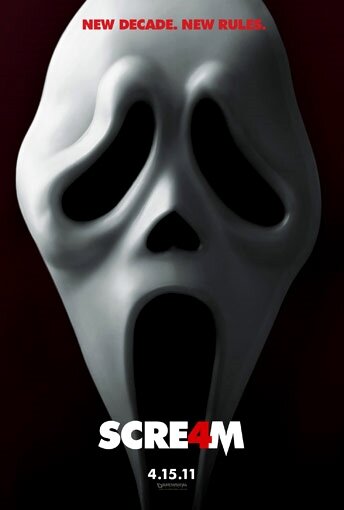 And that's what it looks like.

Just in case you wondering.

And here's a token quote from Wes Craven (thanks to Entertainment Weekly):

"I've never felt like these are sequels. This is a film about the progress of, at this point, three core characters, and how all of these events have changed their lives."

Just under a year now until Never Campbell returns as Sidney, whose life has been going strong for a decade without Ghostface. All the time around her, Stab - the popular true-story movie franchise - keeps releasing sequels. Jigsaw, watch your step. Wes Craven's coming back.