| | | |
| --- | --- | --- |
| How to Train your Dragon Sequel Takes Flight | | |
Written by Ivan Radford
Wednesday, 28 April 2010 12:35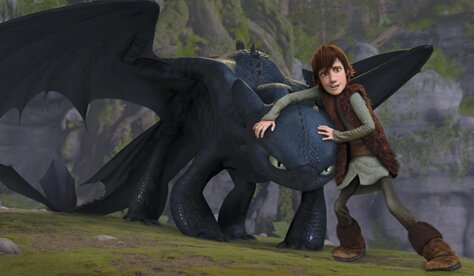 It's a day of sequel news, apparently. Because Dreamworks are revelling in the roar of How to Train Your Dragon - sure, it didn't perform as well as they expected when it opened, but Dragon is still flying around cinemas with undeniable longevity. And so a second film is growing wings already, Dreamworks announced yesterday.

"2010 is off to a strong start, thanks in large part to the performance of How To Train Your Dragon, which – having grossed nearly $375 million to date in worldwide box office – has become DreamWorks Animation's next franchise. We plan to release the sequel theatrically in 2013," declared Katzenberg, gleefully.

With three years to create a new franchise, directors Dean DeBlois and Chris Saunders will no doubt be turning to Cressida Cowell's series of novels for more ideas - one features pirates! - to then change into their own stories as they please. But hey, that system didn't do any harm for the heartfelt first film. Bring it on.