| | | |
| --- | --- | --- |
| Woody's Midnight In Paris | | |
Written by Ivan Radford
Friday, 23 April 2010 10:58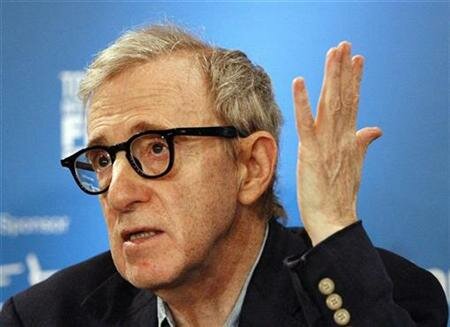 Woody Allen's latest film will be called Midnight In Paris, Variety has revealed. No doubt the cast will be please to know that before they start shooting. The line-up already includes Owen Wilson, Marion Cotillard, Rachel McAdams and Carla Bruni, but Woody's won over some new star talent to fill out the roles. Namely Michael Sheen, Nina Arianda, Tom Hiddleston, Corey Stoll, Mimi Kennedy and Kurt Fuller.

Yes, you read that correctly. Michael Sheen. Allen's romantic comedy (is there any other type?) will see a family visiting France's capital on business with a young couple about to be wed, whose lives are somehow transformed during the trip.

Woody explained it like this: "The film celebrates a young man's great love for Paris, and simultaneously explores the illusion people have that a life different from their own is better." Classic Woody territory, that. Shooting starts on location this summer.