| | | |
| --- | --- | --- |
| Neil Marshall Going Professional | | |
Written by Ivan Radford
Friday, 23 April 2010 10:13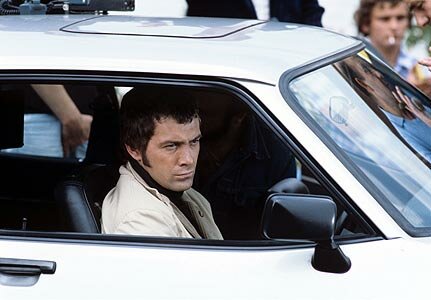 There's nothing like chopping bits of blokes in the woods to get Neil Marshall going, but Centurion's director is looking in another direction completely for his future project: The Professionals.

Yes, the classic TV series which saw Bodie and Dowell kicking criminal butt in their Ford Capri is set for a modern update. Marshall told Empire:

"It's going to be a hard-hitting action movie. I always loved the show. I just thought: this is going to make a great movie... Primarily it's going to be an exciting movie, but there's an inherent political angle on the story."

Focussing on the buddy relationship between the movie's two main agents, Marshall is excited about updating the show's political themes. Not that this will be anything like that Sky One update that happened in 1999. This will be a "wham-bam rip-roaring adventure".

Good news - as long as they keep that theme tune. Everyone together: Doo dum dum. Doo doo dum doo da doo da doo DUM...