| | | |
| --- | --- | --- |
| Cannes 2010: The Line-Up! | | |
Written by Ivan Radford
Friday, 16 April 2010 06:00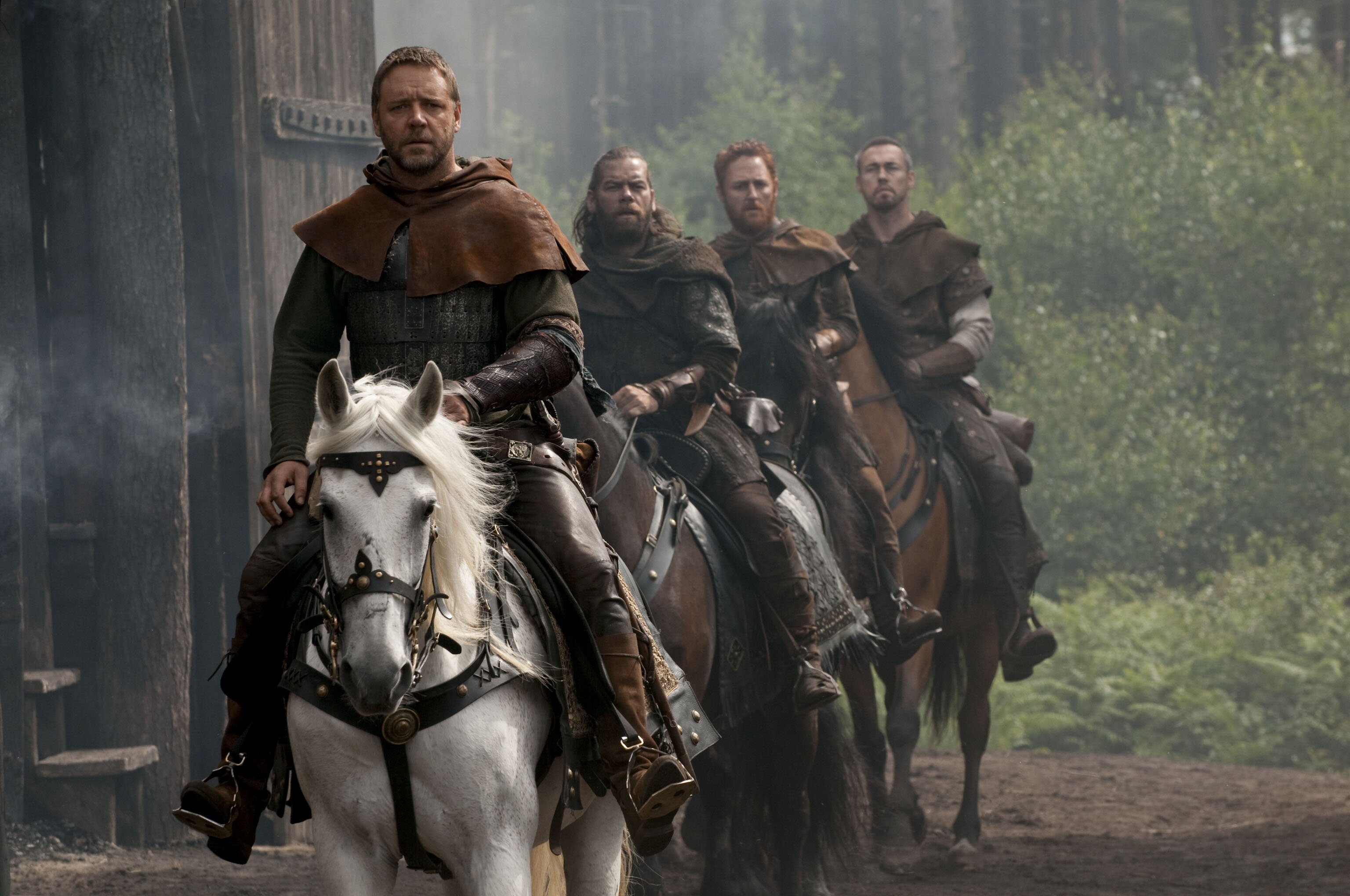 Robin Hood rides out at the open of Cannes 2010, but what of his Merry Men? Well, yesterday they finally announced the festival's full line-up of films. It's a mix of several large names in cinema - but not many of them are American.

We're talking Godard, Kiarostami, Nakata and Iñarritu, but also Mike Leigh and - perhaps most exciting for me - Outrage, the latest from Takeshi Kitano.

Oliver Stone and Woody Allen are in there somewhere (with Wall Street 2 and You Will Meet a Tall Dark Stranger), but they join Robin Out of Competition, along with previous Head Juror Stephen Frears. The biggest American name In Competition is Doug Liman, whose Fair Game will be facing off against Leigh's Another Year, Iñarritu's Biutiful and Mathieu Amalric's Tournee. A thoughtful selection, then, for 2010, with Tim Burton leading the choice of who will win what.

The Festival kicks off on Wednesday 12th May. We, sadly, won't be there. Read on for the full line-up.
In Competition
Mathieu Amalric – TOURNÉE
Xavier Beauvois – DES HOMMES ET DES DIEUX
Rachid Bouchareb – HORS LA LOI
Alejandro González Iñárritu – BIUTIFU
Mahamat-Saleh Haroun – UN HOMME QUI CRIE (A Screaming Man)
IM Sangsoo – HOUSEMAID
Abbas Kiarostami – COPIE CONFORME
Takeshi Kitano – OUTRAGE
Lee Chang-dong – POETRY
Mike Leigh – ANOTHER YEAR
Doug Liman – FAIR GAME
Sergei Loznitsa – YOU. MY JOY
Daniele Luchetti – LA NOSTRA VITA
Nikita Mikhalkov – UTOMLYONNYE SOLNTSEM 2
Bertrand Tavernier – LA PRINCESSE DE MONTPENSIER
Apichatpong Weerasethakul – LOONG BOONMEE RALEUK CHAAT (Uncle Boonmee Who Can Recall His Past Lives)
Un Certain Regard
Derek Cianfrance – BLUE VALENTINE (1st film)
Manoel De Oliveira – O ESTRANHO CASO DE ANGÉLICA (Angelica)
Xavier Dolan – LES AMOURS IMAGINAIRES (Heartbeats)
Ivan Fund, Santiago Loza – LOS LABIOS
Fabrice Gobert – SIMON WERNER A DISPARU… (1st film)
Jean-Luc Godard – FILM SOCIALISME
Christoph Hochhäusler – UNTER DIR DIE STADT (The City Below)
Lodge Kerrigan – REBECCA H. (RETURN TO THE DOGS)
Ágnes Kocsis – PÁL ADRIENN (Adrienn Pál)
Vikramaditya Motwane – UDAAN (1st film)
Radu Muntean – MARTI, DUPA CRACIUN (Tuesday, After Christmas)
Hideo Nakata – CHATROOM
Cristi Puiu – AURORA (Aurora)
Hong Sangsoo – HA HA HA
Oliver Schmitz – LIFE ABOVE ALL
Daniel Vega – OCTUBRE (1st film)
David Verbeek – R U THERE
Xiaoshuai Wang – RIZHAO CHONGQING (Chongqing Blues)
Out of Competition
Woody Allen – YOU WILL MEET A TALL DARK STRANGER
Stephen Frears – TAMARA DREWE
Oliver Stone – WALL STREET - MONEY NEVER SLEEPS
Midnight Screenings
Gregg Araki – KABOOM
Gilles Marchand – L'AUTRE MONDE (Blackhole)
Special Screenings
Charles Ferguson – INSIDE JOB
Sophie Fiennes – OVER YOUR CITIES GRASS WILL GROW
Patricio Guzman – NOSTALGIA DE LA LUZ (Nostalgia For The Light)
Sabina Guzzanti – DRAQUILA – L'ITALIA CHE TREMA
Otar Iosseliani – CHANTRAPAS
Diego Luna – ABEL (1st film)