| | | |
| --- | --- | --- |
| Michael Bay Blows Up Reality TV | | |
Written by Ivan Radford
Friday, 16 April 2010 09:35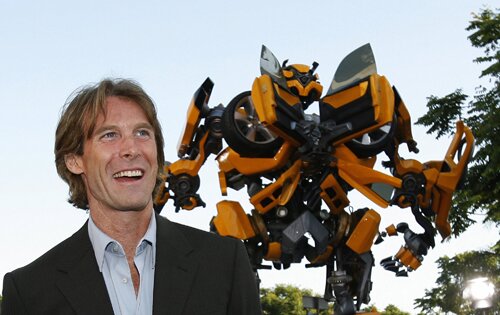 Did anyone see this coming? Big blockbusting director Michael Bay is making a move into reality TV. Working with those legendary people behind Top Chef (apparently called Dan Cutforth and Jane Lipsitz), Bay is keen to keep away from cooking:

"For my first television project I wanted to do something that had never been done before," Bay told Deadline. "Combining unique twists, death-defying challenges, and stunning visuals, we are reinventing the genre, showing just how far people will go when they are stripped of their bare necessities and forced to do whatever it takes to survive."

Whatever it takes, folks. Survival is at stake for these contestants. They'll be trotting the globe whilst things blow up in their faces and giant robots stamp on their heads. Or something. Apparently they will be given secret histories to hide from the other contestants, just to keep things high on the Baysposion scale.

Wait a second - action challenges? Difficult missions? Secret identities? This is just The Mole all over again. Except that was a classic series, with tension and excitement. This is Michael Bay. Can the man who made Transformers really pull this off?