| | | |
| --- | --- | --- |
| Riddick Returns In Dead Man Stalking | | |
Written by Ivan Radford
Tuesday, 13 April 2010 09:50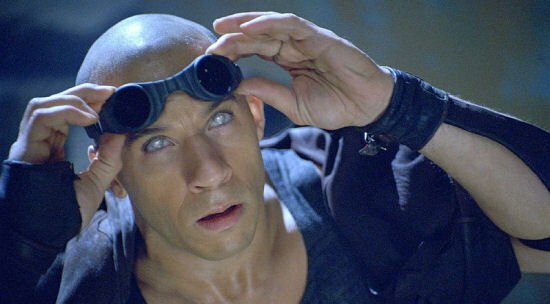 "Is he really that dangerous?" "Only to humans."

It's been a long ten years since the wonderful Pitch Black hit home with its low-budget sci-fi thrills. But one naff sequel later, and director David Twohy is ready to bring back his bad-ass anti-hero. This time round, we see a world with "three moons and mud demons and trisons and two shipfuls of mercs hunting down the galaxy's most wanted man". Riddick has returned.

But hold your horses there. Let's not forget how they rebranded the whole franchise into The Chronicles of Riddick before making that god-awful space epic with Judi Dench in it. The naming still isn't much better: this one's called "The Chronicles of Riddick: Dead Man Stalking". But the good news? It barely mentions Chronicles at all (except for one flashback). And, according to Corona Coming Attractions, it's an awesome script.

Foul language, brutal violence - this is supposedly Riddick going back to basics after getting too civilized in his last outings. With such a lean screenplay, the budget and runtime are both coming in way short of the sequel and closer to Twohy's original B-Movie. All of which are good signs that A Perfect Getaway's talented helmer is right back where he belongs.