| | | |
| --- | --- | --- |
| Ford and Cowboys and Aliens, Oh My! | | |
Written by Ivan Radford
Thursday, 08 April 2010 11:19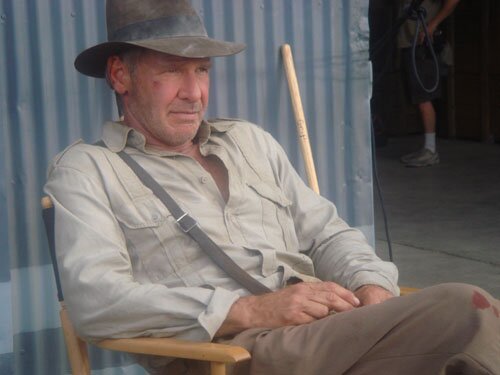 "Please stop asking if Harrison Ford is in Cowboys & Aliens. Okay? He is. Please don't tell anybody."

Jon Favreau there tweeting about the much-hyped gossip that Harrison Ford was joining Cowboys & Aliens. Now that much-hyped gossip has turned into much-confirmed fact, the world can rejoice. Because it's hard to imagine a more manly, craggy, cowboy hat wearing couple than Harrison Ford and Daniel Craig.

Based on a crazy graphic novel, the sci-fi madness sees Craig and Ford saddle up and ride out against in alien invaders in the old timey Wild West. A barmy close encounter of the butch kind for Harrison? After Crossing Over and Extraordinary Measures, I certainly hope so.