| | | |
| --- | --- | --- |
| Scott Pilgrim Trailer Online! | | |
Written by Ivan Radford
Thursday, 25 March 2010 18:28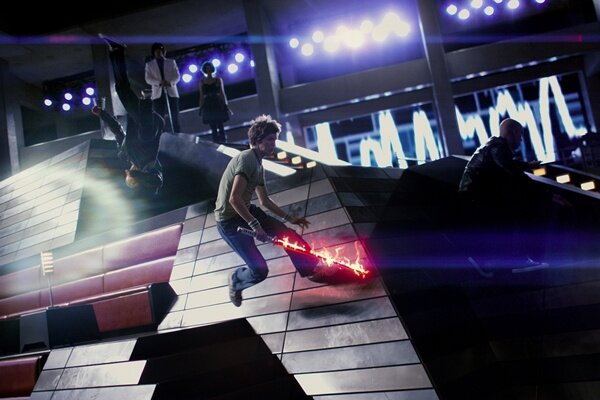 Yes, it's finally here: the teaser trailer for Scott Pilgrim vs The World. Meet charming and jobless Scott Pilgrim (Michael Cera), a bass guitarist for totally average garage band Sex Bob-omb. But when he meets the love of his life, Ramona Flowers (Mary Elizabeth Winstead), he discovers the only way to get with her is to defeat each of her seven evil exes. Literally.

Edgar Wright's mad adaptation of the comic book series has everything: romance, rock guitar and MASSIVE TEXT SAYING THINGS LIKE "WHIP!" AND "KPOW!" looks absolutely incredible. Cera's doing a fairly non-Cera role, you get to see Chris Evans throw Michael Cera into a building, and Brandon Routh and Jason Schwartzman randomly turn up for some action. Yes, that's Captain America, Superman and Jason Schwartzman. And a really cool flaming fricking sword!

Head over to MSN for the trailer, or read on for the full video. An epic of epicness? Hell. Yes.