| | | |
| --- | --- | --- |
| Snyder: There Will Be Xerxes. And Maybe 3-D 300. | | |
Written by Ivan Radford
Wednesday, 24 March 2010 13:41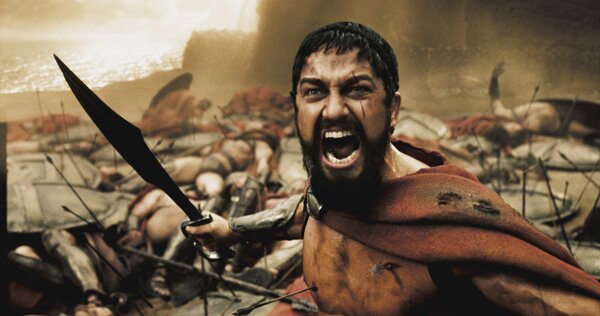 Say it all together now: "Zack Snyder, Visionary Director of 300". But not content with trying (sort of failing) to bring Alan Moore's Watchmen to the big screen, Snyder is still looking at a prequel for Sparta's men in tights.

He confirmed to Coming Soon's Superhero Hype blog that Frank Miller was hard at work on Xerxes: "I'm waiting on Frank to show me something in the next couple of months, and there's a really good chance that will be the next thing we do... I'll take it and I'll adapt it and make it into a movie and I'll write a screenplay, but I want him to do whatever he thinks." Not convinced? Snyder is: "I'm pretty confident it's going to be awesome".

But before Frank's next idea comes along, Snyder is still sorting out Sucker Punch, which will be in 3-D. Why 3-D? Well, Warner Bros. shoved a 10 minute showreel of 3-D 300 in his face and he was impressed by the visual technology: "we're talking about doing the whole movie".

Yes folks, the 3-D revolution continues in the hands of the Visionary Director of Watchmen. 300 in 3-D? That's, like, 900-D. For Zack, the future is bright. For the rest of the world, the future is terrifying.