| | | |
| --- | --- | --- |
| Predators: The Trailer Is Here | | |
Written by Ivan Radford
Friday, 19 March 2010 14:18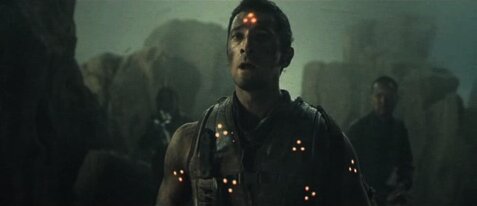 Now I got quite excited a few days ago about Robert Rodriguez's Predators movie - under his watchful eye, Nimrod Antal's action-packed update is shaping up to be pretty fricking cool. So imagine my drool-fest when we got our hands on the trailer so soon after the big reveal at SXSW.

The good news is I'm still excited. Sure, the trailer doesn't show much new stuff after the fairly extensive behind-the-scenes vid, but it's still pretty well put together: sharp editing, no early giveaways, decent play around with the sound. There's even old-school thermal imaging in there - a reassuring reminder that this won't be some CGI-heavy studio crap.

I'm fairly sure I shouldn't get too worked up about this. It'll only end in disappointment. But for now, see the full thing in our videos section, or read on for the trailer plus teaser artwork and join me in my hopeful fanboy haze.