| | | |
| --- | --- | --- |
| New Look at the A-Team Poster | | |
Written by Ivan Radford
Thursday, 18 March 2010 09:38
That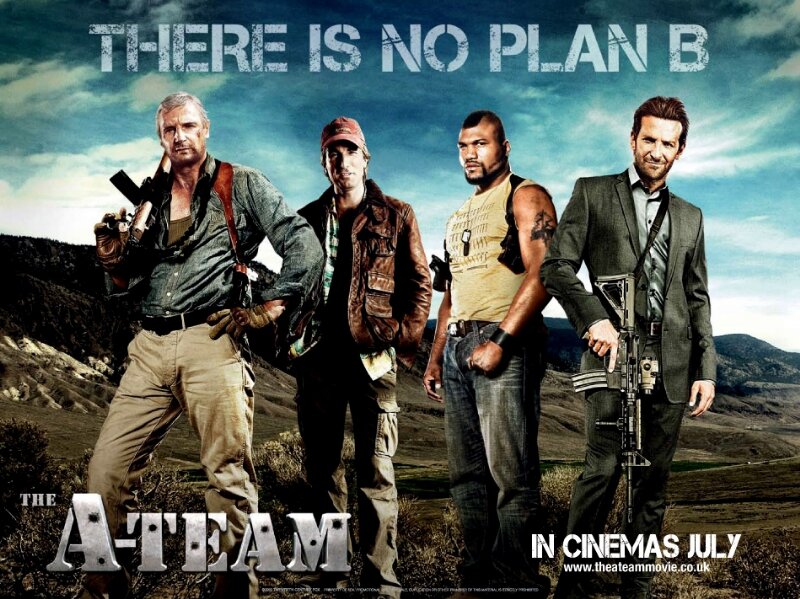 's what it looks like, ladies and gentlefolk: the new poster for Joe Carnahan's revamp of the classic show The A-Team.

Sporting Liam Neeson, Sharlto Copley, Rampage Jackson and Bradley Cooper at their most manly, it's all about that crack commando unit who are on the run for a crime they didn't commit, blowing stuff sky high, standing up for the little folk, and generally being bad-ass.

All the while, they're chased down by Patrick Wilson's Colonel Lynch - or, to his friends, Colonel Not-Appearing-in-this-Poster. Still, look at those faces, people. And those guns. Carnahan's blockbuster may well be a more serious affair than the camp ham of the TV series.

That said, they still have time to drive a tank mid-air whilst falling out an airplane. You check that out over here. Or read on for the slightly bigger one sheet poster. The A-Team is released on Friday 30th July.