| | | |
| --- | --- | --- |
| New Robin Hood Trailer Online | | |
Written by Ivan Radford
Thursday, 11 March 2010 11:57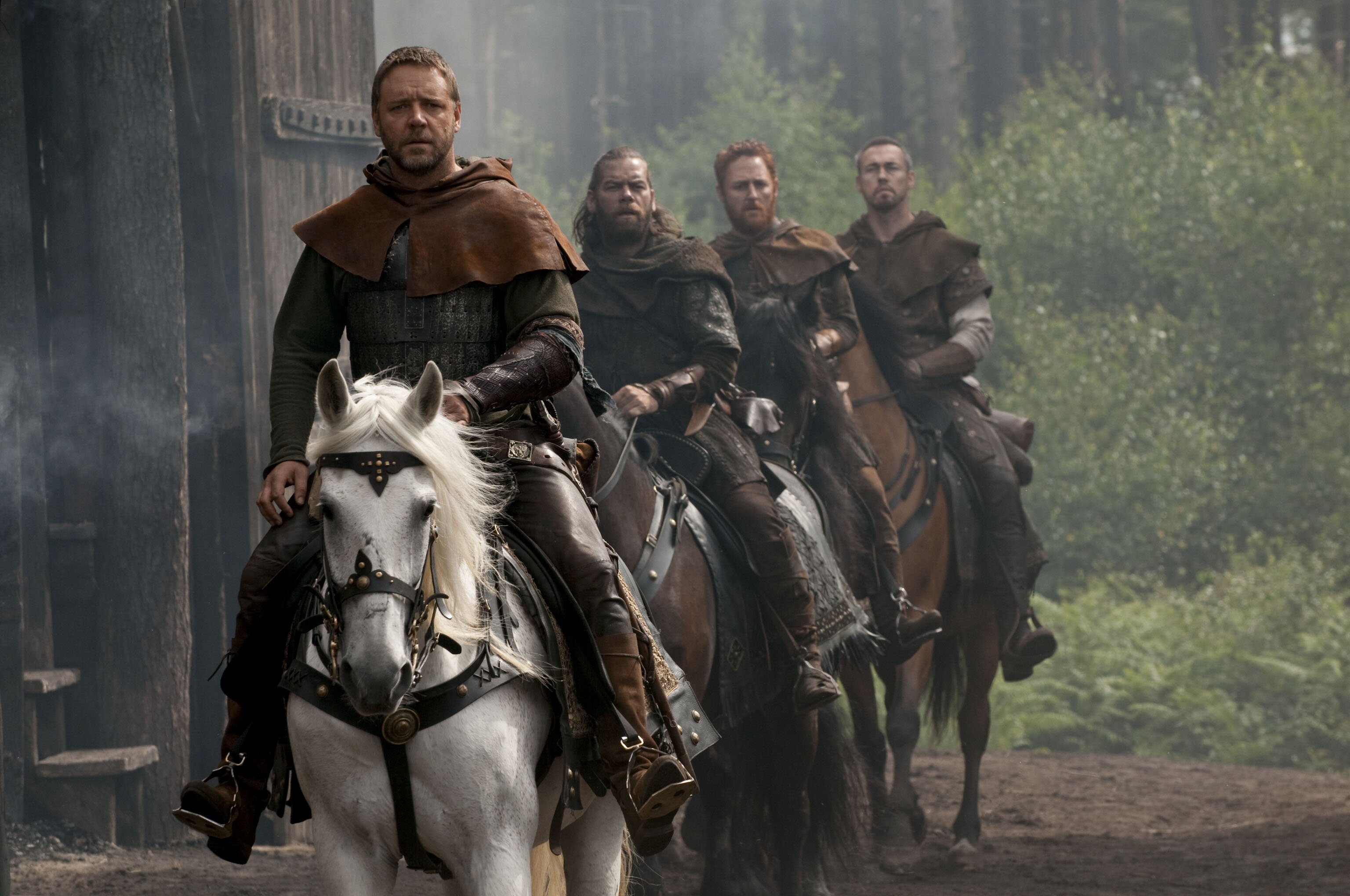 Do you know the story of Robin Hood? Apparently some people don't, which is great for Ridley Scott, because he gets to explain the complicated concept with this new trailer: outlaw rebels against a corrupt royal. Mostly using arrows. And occasionally horses.

Although that's a tad unfair on Ridley's Robin Hood, because Brian Helgeland's script has come up with a few new touches: a dead father, whose noble cause demands to be avenged by his son; a more robust warrior for the fair Maid Marion; and Russell Crowe as our lead hero.

More reassuring than the original glimpse of Ridley's revamp of Robin, this adventure is beginning to look a lot less like Gladiator now. Sprinkle in a bit of Mark Strong as Prince John's evil enforcer and Oscar Isaac as the mean Monarch-in-waiting, and it's all shaping up quite nicely.

The only thing this is missing? More Matthew MacFayden please. Robin Hood is unleashed on Friday 14th May. Head over to Yahoo! for the new trailer, or read on for the full video.