| | | |
| --- | --- | --- |
| Ridley Rides the 3-D Train | | |
Written by Ivan Radford
Tuesday, 09 March 2010 11:47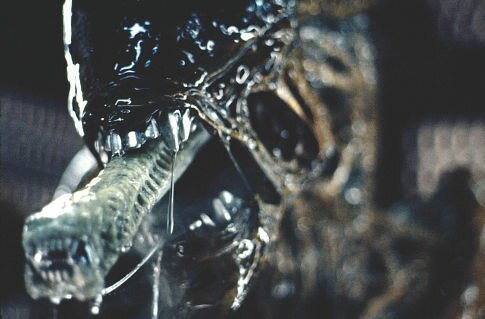 The world was surprised when Ridley Scott announced he would be making another Alien film. But now Shadowlocked have revealed that this prequel will be in 3-D.

Interviewing Roger Christian - art director on Star Wars and Alien, to mention a few - he confirmed to Shadowlocked that Alien would be facehugging their way out of the screen: "Ridley's doing the next Alien in 3D." It sounds like Ridley's next to ride the 3-D gravy train, but Roger isn't concerned:

"Ridley told me some of his ideas. He has a very clear understanding of where this should go. They kind of stopped dead one of the greatest horror franchises there's ever been, and it had legs to go on. So I'm hoping he'll revive another three."

Now Roger isn't officially involved in Alien 5 - expect that to change soon - but he's clearly excited about the prospect of 3-D Aliens. Then again, it's hard not to be intrigued by the potential blend of HR Giger's freaky nightmares and the studio's three-dimensional money making. "If ever I went back to designing, the only film I would ever want to design is Alien, if Ridley re-did it." That whole immersive argument ain't entirely convincing, but if Ridley gets Roger on board, maybe we might have something good on our hands.