| | | |
| --- | --- | --- |
| Wanted: Angelina Jolie (but not for that sequel) | | |
Written by Ivan Radford
Monday, 01 March 2010 11:53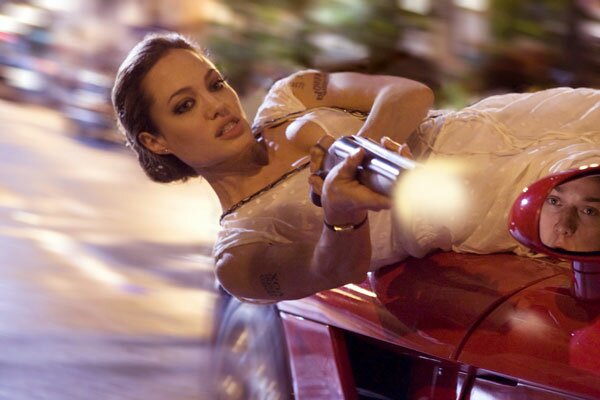 Angelina Jolie is getting all kinds of offers at the moment. Will she star in Alfonso Cuaron's Gravity? Who could blame her? It certainly looks interesting. Although, according to some sources, she's denied any interest whatsoever. And now, according to The Hollywood Reporter, she may sign on for Serena, a project with Darren Aronofsky.

The director, having wrapped Black Swan, is circling this adaptation of Ron Rash's 2008 novel, which sees a man and his new bride head to the woods to start a timber empire in the 1920s. Only for the woman to flip slightly, then end up looking to murder her illegitimate son when she finds out she's as barren as a block of wood. Chris Kyle has scripted it already, but the project needs some financing before it goes ahead with either Jolie or Aronofsky. Presuming she does sign on for it in the first place.
 
In this crazy mixed up world of non-denial denials, all we know for sure is this: Angelina ain't starring in Wanted 2. Although, according to Universal insiders, that sequel is still going ahead.
Tags:
alfonso cuaron
angelina jolie
comic book
gravity
mark millar
sequel
serena
wanted