| | | |
| --- | --- | --- |
| Zoolander 2 On Its Way | | |
Written by Ivan Radford
Thursday, 25 February 2010 15:32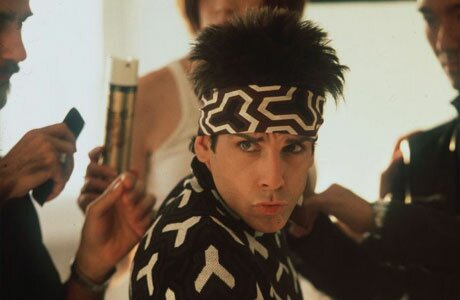 We're all sure there's more to life than being really, really, ridiculously good looking. And there is: making a sequel about someone who's really, really, ridiculously good looking. Yes, Tropic Thunder writer Justin Theroux's working on a second outing for Ben Stiller creation Zoolander.

Thanks to Deadline Hollywood, there's word that Paramount have got Theroux writing and directing the sequel, which he's researching by heading to Paris Fashion Week to immerse himself in today's current catwalk climate. There's no definite cast lined up yet, though Stiller is a must and the studio hopes to get Hansel back on board. As for the villain, there are negotiations with Jonah Hill underway, which may well pay off.

Either way, money isn't going to be huge this time round; given the post-9/11 release of the original, box office results aren't promising for Paramount, so they're aiming for a budget of under $50million. Is that really enough to make everyone really, really, ridiculously good looking enough? 
Tags:
ben stiller
derek zoolander
hansel
justin theroux
mugatu
owen wilson
sequel
tropic thunder
will ferrell
zoolander