| | | |
| --- | --- | --- |
| Astro Boy's Studio Closes | | |
Written by Ivan Radford
Tuesday, 16 February 2010 12:47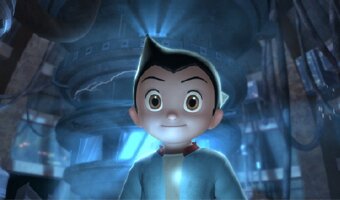 The production company who brought us Astro Boy, Imagi Animation Studios, has closed following the company's overall loss of $93.4m. The studio has been CG-ing up our screens since 2000, including that classic shiny kids animation TMNT.

But while that did rather well at the box office, Astro Boy flopped a fair bit in the States. So the company has shut shop - although it will continue to outsource work overseas - putting a question mark on their ongoing projects, Cat Tale and anime Gathchaman.

Which just goes to prove that a costly A-List voice cast (including Nicolas Cage) doesn't guarantee financial success. Neither does having machine guns up your arse. Shame, really.