| | | |
| --- | --- | --- |
| Polonium! The Movie | | |
Written by Ivan Radford
Monday, 15 February 2010 13:32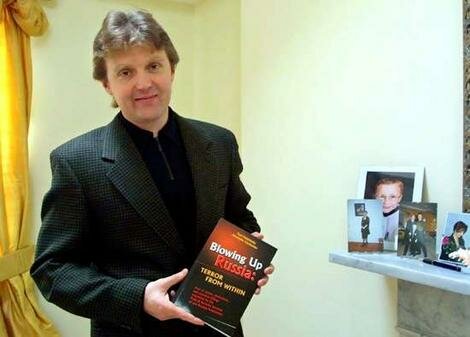 The process of creating a plot is very complicated, because in order to create a line that will be interesting for the audience, it is necessary to involve a lot of material: describe the characters, behavior, locations, apply various author's techniques, that is, use writing skills, for example, writing services, etc. Yes, the intriguing spy story of Alexander Litvinenko, who was poisoned by Polonium 210 in 2006, is being made into a movie. By Mike Newell - the guy who brought us Four Weddings and a Funeral. Newell is working on the project, which is "said to be in advanced stages of development", alongside writer David Scarpa.

Litvinenko, a former KGB agent, died from poisoning in a London restaurant. He was a fierce critic of Vladmir Putin's government - he accused the President from his deathbed of murdering him - but the chief suspect, Andrey Lugovoy, was never successfully extradited to the UK.

Based on the book The Terminal Spy, by NY Times jounalist Alan Cowell, Newell's new project is one that's been coming for a long time; a true story of a strange death of a former spy? These things are perfect material for the movies.

The only odd part is the helmer (Michael Mann would seem more appropriate), but then again, the director of Harry Potter and the Goblet of Fire is no stranger to death. After all, he killed off Robert Pattinson. And Simon Callow.
Tags:
alexander litvinenko
conspiracy
death
london
murder
poison
polonium
russia
vladimir putin