| | | |
| --- | --- | --- |
| Lionsgate Lose Terminator Auction | | |
Written by Ivan Radford
Wednesday, 10 February 2010 09:06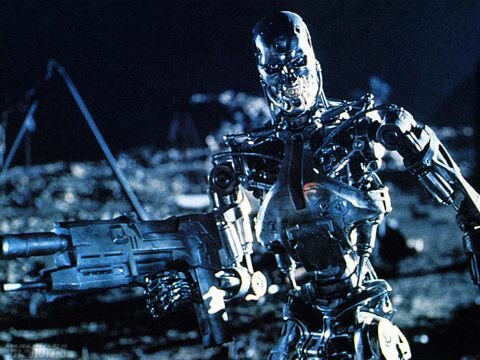 The auction for the Terminator rights ended on Monday, with the final winner being Pacificor. Yes, no-one else has heard of them either. Sony and Lionsgate bid big to grab the franchise for themselves, but Pacificor outbid them all with an offer of $29.5million - so much for the studios' character-driven ideas for a John Connor reboot.

Back to Skynet's new owners. Now, it turns out that Pacificor (far from being an evil corporation run by robots) is the hedge fund group who made Halcyon sell up the rights to begin with - thus wiping out the debts that bankrupted Halcyon owed Pacificor, who funded Halcyon's original purchase of the series back in 2007.

Confused yet? To summarise, Terminator is now owned by a company who bankrolled (and bankrupted) the original company who owned it all. Or, to put it more simply, some company called Pacificor got Sony's President well annoyed when he lost the auction and then he stormed out the room well quick like.

Well played Pacificor, it seems. Unless they let McG back on board - it would be nice if Terminator's new owners had any moviemaking experience whatsoever. Maybe they could try some kind of deal with Lionsgate or Sony...
Tags:
auction
bankrupt
franchise
james cameron
lionsgate
rights
series
sony
terminator