| | | |
| --- | --- | --- |
| Hurt Locker Triumphs at Directors Guild Awards | | |
Written by Ivan Radford
Monday, 01 February 2010 09:08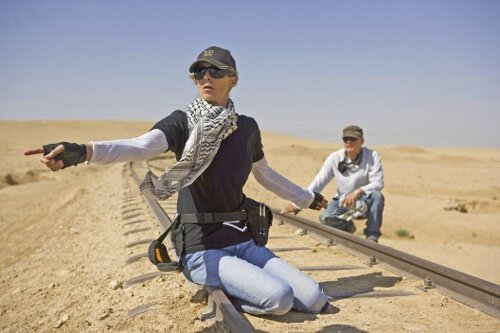 Kathryn Bigelow took home the Outstanding Directorial Effort Award from Directors Guild of America this weekend. Finally, the world is starting to make sense again. If anything, it's making more sense than ever before, with Bigelow being the first woman to win the award in the Guild's history.

The Directors Guild has long been an indicator of the eventual Oscar winner for Best Director - only six times have the two prizes not corresponded - which means that Hurt Locker is standing in great stead come March. With the Producers Guild Award to boot, it's shaping up to be a rather likely contender compared to James Cameron's clean sweep at the Golden Globes.

It's possible that I'm just kidding myself, hoping that Hurt Locker will have its rewards in the face of money-making 3-D blockbusters. But hey, as far as false hope goes, one of the best films of the 2009 isn't a bad choice. There were other winners at the DGA awards, of course, including acclaimed documentary The Cove, and Mad Men (who else?). You can read the full list over at the DGA's website.

But for now, savour this moment - the point when hope returned for Hurt Locker. A triumphant Bigelow called it the "most incredible moment" of her life. I think it might be the most incredible moment of my life too. Ok, maybe that is pushing it a bit too far. Roll on Academy Awards. You know who the Best Director is now. 
Tags:
avatar
award
bafta
cameron
directors guild
hurt locker
kathryn bigelow
nomination
oscar