| | | |
| --- | --- | --- |
| Gibson Goes Norse | | |
Written by Ivan Radford
Tuesday, 19 January 2010 15:10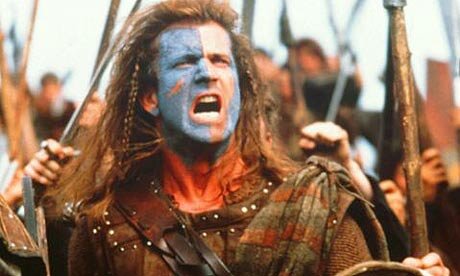 "I like a drink as much as the next man. Unless that man is... Mel Gibson!" Contrary to what Ricky Gervais says, Mel Gibson likes Vikings more than the next man. Which is why he's been chatting about his Norse project which he started lining up with Leonardo DiCaprio a while back.

At a press conference for Edge of Darkness, Gibson announced: "I think it's going to be in the English that would have been spoken back then, and Old Norse," says Gibson. "Whatever the 9th century had to offer. I'm going to give you real."

But that's not all. The man who brought us Mayans, Scots and people speaking in Aramaic is more ambitious than that: "I want a viking to scare you," he explains. "I want to see somebody who I have never seen before speaking low, guttural German and scaring the living shit out of me."

With The Departed's William Monohan on script duty, it's looking like that could be pretty damn likely. And so it's official: Braveheart's back. And he's barmier than ever.
Tags:
edge of darkness
mel gibson
norse
viking
william monahan