| | | |
| --- | --- | --- |
| Passion of the Christ... 2! | | |
Written by Ivan Radford
Tuesday, 19 January 2010 12:12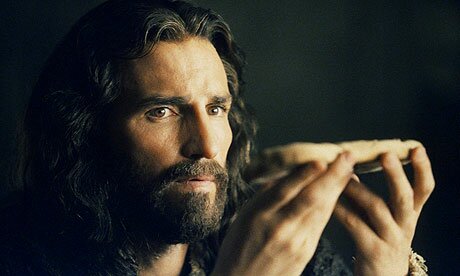 Yes, he's coming back. Again. But this time: he's going indie. Following Mel Gibson's epic, Jonas McCord (The Body) is directing Dan Gordon's screenplay, The Resurrection of the Christ. 

Bill McKay's pulling the production strings, looking to spotlight the secondary power players, from Pontius Pilate to Judas, and the corruption behind the scenes. He told Variety: "It's as much about the key players as it is about Jesus. We want to bring in the Gladiator dimension of the first century against the political milieu of the time."

With $20 million lining their pockets, they're not about to get Jim Caviezel back again. But they are shooting across the globe in July ready for next Easter. Something tells me it won't be like Family Guy's vision of The Passion of the Christ 2. But hell, that doesn't mean we shouldn't re-watch it anyway...
Tags:
dan gordon
jim caviezel
jonas mccord
passion of the christ
resurrection