| | | |
| --- | --- | --- |
| Orange Rising Star Nominees Announced | | |
Written by Ivan Radford
Wednesday, 13 January 2010 13:17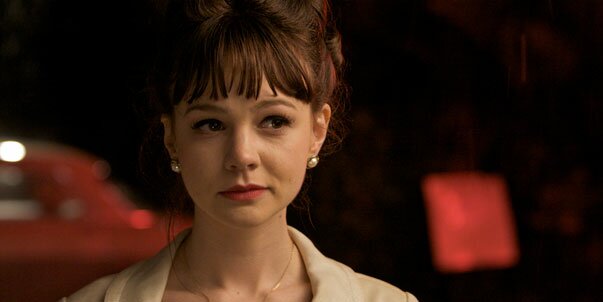 The nominees for the Orange Rising Star Award were announced yesterday as the BAFTAs gear up for the season. The award, which goes to young talent making their way in the glittery sky of Hollywood, is the only BAFTA to be voted for by the public. This year we have another tantalising mix of burgeoning starlets, some more established than others.

Carey Mulligan, who is already in line for a full-on Actress nomination thanks to An Education, is first out the gates, but she faces competition from Twilight totty Kristen Stewart (who has done other work, but most people don't remember it).

Her Adventureland co-star Jesse Eisenberg comes close behind with his curly-haired zombie-baiting brand of cute neuroses. Like Michael Cera but better, he tops rival Nicholas Hoult in the teen awkwardness stakes (although Hoult will soon be all manly in Clash of the Titans). Finishing off the pack is the dark horse of this year: Tamar Rahim, newcomer star of Jacques Audiard's A Prophet, with more sex appeal than a gritty ex-con Frenchman. Plus he's unafraid to cut a man's throat with a razor blade. He can act too.

Previous winners have included James McAvoy, Noel Clarke and Eva Green - tough acts to follow. But you get to choose this year's Rising Star. Head over to the official BAFTA site to cast your vote, right after you read on to look at each nominee in more detail.
 

Famous for: Twilight

Was good in: Adventureland, as a messed up girl without being whiny and emo.

Also in: New Moon. She blinked too much.

 

 

 

Famous for: Zombieland

Was good in: The Squid and the Whale, doing earnest wit and awkward neuroses with a nuanced maturity.

Also in: The Village. Which sucked.

 

Famous for: An Education

Was good in: An Education - sexy yet innocent, sweet yet cynical.

Also in: Public Enemies, Bleak House, Pride & Prejudice. She was even Sally Sparrow in Dr Who. This girl is awesome.

 

 

Famous for: About a Boy

Was good in: A Single Man, holding his own against Colin Firth. Cue coming-of-age Oscar buzz.

Also in: Skins. He got naked once. On a beach.

 

Famous for: A Prophet

Was good in: A Prophet - a charismatic and honest turn as a young convict drawn into murky pastures.

Also in: Nothing. But as far as debut performances go, you can't really beat this guy.
Tags:
award
bafta
carey mulligan
jesse eisenberg
kristen stewart
nomination
orange
rising star
tahar rahim