| | | |
| --- | --- | --- |
| Producers Guild Nominations | | |
Written by Ivan Radford
Wednesday, 06 January 2010 14:39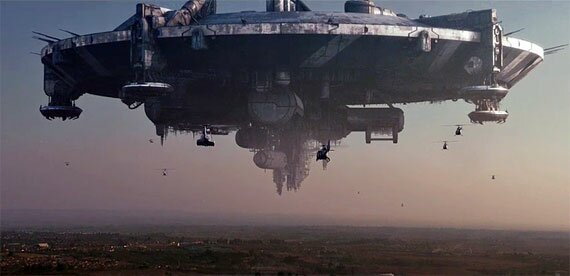 Put a bunch of producers in a room together and what do you get? A Producers Guild. Show them a bunch of really good movies and, sure enough, they'll nominate some for awards. And so we have the Producers Guild of America's Award Nominations for 2010, which sees Avatar, District 9 and Star Trek up against each other in a sci-fi showdown.

Sure, Up in the Air and The Hurt Locker are in there too - even An Education has got a look in - but the crowd-pulling sci-fi films make for a pleasant change to the usual historical biopics (see Invictus). It's not always an accurate prediction of the Oscars, but this is still a good indicator for the movie which might well win Best Picture.

The Producers Guild Awards are handed out on 24th January. Read on for the full list of nominees.
DARRYL F. ZANUCK PRODUCER OF THE YEAR AWARD IN THEATRICAL MOTION PICTURES
Avatar
District 9
An Education
The Hurt Locker
Inglourious Basterds
Invictus
Precious: Based on the Novel Push by Sapphire
Star Trek
Up
Up in the Air
PGA PRODUCER OF THE YEAR AWARD IN ANIMATED THEATRICAL MOTION PICTURES
9
Coraline
Fantastic Mr. Fox
The Princess and the Frog
Up
PGA PRODUCER OF THE YEAR AWARD IN DOCUMENTARY THEATRICAL MOTION PICTURES
Burma VJ
The Cove
Sergio
Soundtrack for a Revolution
DAVID L. WOLPER PRODUCER OF THE YEAR AWARD IN LONG-FORM TELEVISION
Georgia O'Keeffe
Grey Gardens
Little Dorrit
Prayers for Bobby
The Prisoner
Taking Chance
Tags:
avatar
award
district 9
nomination
producers guild
star trek
up in the air