| | | |
| --- | --- | --- |
| Sir Patrick and Sir... Peter? | | |
Written by Ivan Radford
Friday, 01 January 2010 11:42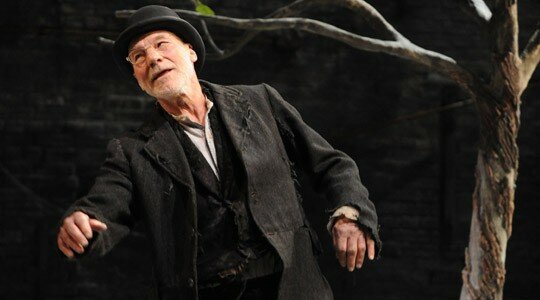 Well, we were all overjoyed when we heard Patrick Stewart was getting a knighthood. Sir Patrick Stewart - another title to add to his chain of Professors and Captains. After such a varied career (scholarship to the Bristol Old Vic at 17, Starship Enterprise by 47) it's great to see a stalwart of stage and screen get his reward. As if starring alongside David Tennant in Hamlet wasn't enough of a chance to shine.

But while Stewart's waiting for Godot got national acclaim, another man arises with an accolade on his fat Hobbity head. Yes, Peter Jackson has received the award in New Zealand's list of New Year's Honours, for "services to film". Given that they're part of the Commonwealth (or, in old speak, we own their Kiwi arses), Sir Peter's knighthood will be recognised by our Sovereign. Awesome stuff.

In other knighty news, Nicholas Hytner has also been dubbed Sir Nick, after his sterling work both directing theatre productions (hello, History Boys) and various movies - see The Madness of King George and The Crucible, not to mention his own adaptation of The History Boys with the same stellar cast. Oh, and let's not forget that the guy has been running the National Theatre for the past 7 years. He's an utterly unsung legend.

Sir Stewart said of his award: "I am very proud to receive this honour. The theatre is and has always been my great joy. In particular the past six years have given me acting opportunities that at one time I could not have imagined."

Bless his balding head. Well done the Brits! And Peter Jackson, of course. 
Tags:
award
honour
knight
knighthood
new year
new zealand
obe
patrick stewart
peter jackson
sir