Star Ratings
| | |
| --- | --- |
| | Amazing |
| | Well good |
| | Fun |
| | Meh |
| | Rubbish |
| | | |
| --- | --- | --- |
| London Film Festival Review: Midnight's Children | | |
Written by Ivan Radford
Monday, 15 October 2012 09:10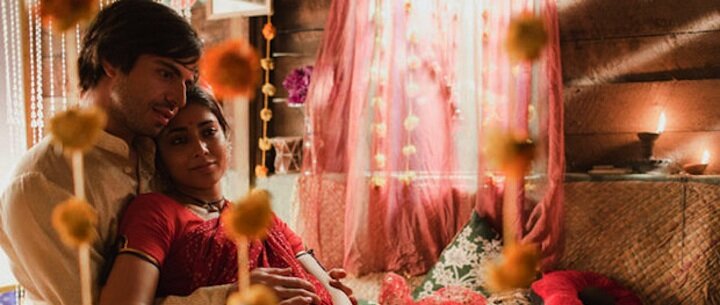 Director: Deepa Mehta
Cast: Satya Bhabha, Shriya Saran
Showtimes
Midnight's Children is one of those books that has long been considered unfilmable. It turns out with very good reason. Deepa Mehta's adaptation of Salman Rushdie's literary classic takes the text, full of symbolism, fantasy and political allegory, and turns it into one big sprawling epic about… well, almost nothing.
We begin, eventually, with the birth of Saleem (Bhabha) on the stroke of midnight, just as India achieves its independence. Swapped with another child by a socialist nanny, he ends up with a poor beggar family, while a boy with nothing is raised in his place by his well-off parents. We then wait for two hours for this life-changing act to affect the plot. It doesn't.
Along the way, we learn that Saleem and all the other children born at midnight that evening have developed special powers. Saleem can call them all together, by magic, although he never quite goes the full Charles Xavier route – if it's one thing this lengthy epic is missing, it's a child with retractable metal claws in his hands.
Of course, the source text has more depth than Marvel's X-Men – and Mehta enjoys exploring them with a rich tapestry of colours and exotic cinematography – but Rushdie's script doesn't know when to stop piling it on. He's a master of magical realism on the page, but he's apparently not so suited to the screen. We end up with a boring 150-minute piece that regurgitates the novel in bite-sized chunks. Much like Love in the Time of Cholera, this isn't a film, this a cinematic version of York Notes.
And so it falls to Satya Bhabha to keep us engaged. He's a likeable screen presence, while a cute prologue about his parents sees some equally strong supporting turns, but no matter how earnest and well-intentioned Midnight's Children is, it misses the boat completely. Maybe X-Men wouldn't have been such a bad idea after all.