Star Ratings
| | |
| --- | --- |
| | Amazing |
| | Well good |
| | Fun |
| | Meh |
| | Rubbish |
| | | |
| --- | --- | --- |
| London Film Festival Review: No (Gael Garcia Bernal) | | |
Written by Ivan Radford
Monday, 15 October 2012 07:09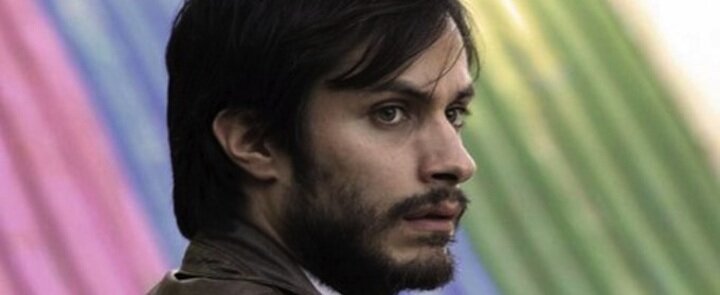 Director: Pablo Larrain
Cast: Gael Garcia Bernal, Alfredo Castro
Showtimes
You remember those old news reports from the 1980s? The ones with the hazy visuals and garish colour balance? No is an entire film of that – but shot in 2012. Director Pablo Larrain's decision to use the old U-matic video cameras may sound like a small step, but it's nothing less than a masterstroke, allowing his movie about Chile's 1988 referendum to blend in seamlessly with old TV footage from the period. Add in Gael Garcia Bernal and a cracking script and you end up with something very special indeed.
Forced to hold a vote to decide the future of Pinochet's dictatorship, the communist opposition seize the opportunity to launch a radical campaign. The guy they hire to lead it? Ad man Rene Saavedra (Bernal), a guy who spends his time devising commercials for coca-cola rip-offs. "You have to remember that what you are about to see is very much in the current social context…" he begins his pitches. Two minutes later, his clients all reply: "Why the hell is there a mime in our advert?"
Rubbing the lefties up the wrong way, Rene takes Chile's fledgling capitalist system and turns it against the rulers, communicating with punters through the language of commerce. "We need a jingle," he instructs his team. "Not folk, not pop, not rock. A jingle." And just like that, "Say NO" becomes a product to sell. The jingle's not half bad, either.
Dominating the screen in one of his best roles since The Motorcycle Diaries, Bernal is an understated force, packing all the sex appeal and charisma of a bearded Latin American Don Draper. Trading barbs with his boss (the excellent Alfredo Castro), who's fighting for the other campaign, Pablo Larrain pitches the political drama with just the right level of personal tension - and spruces it up with a dash of darkly comic spoof adverts.
The result is a gripping and absorbing drama that dabbles in hypocrisy and history without losing pace; it's as much about the media as the machinations of power. But those cameras give the whole thing an incredibly subtle edge. Even in the final scene, Rene strolls through the busy streets with his son in tow, and you could swear you were watching a documentary.