Star Ratings
| | |
| --- | --- |
| | Amazing |
| | Well good |
| | Fun |
| | Meh |
| | Rubbish |
| | | |
| --- | --- | --- |
| Raindance Film Review: Bad Hair Friday | | |
Written by Ivan Radford
Sunday, 07 October 2012 08:34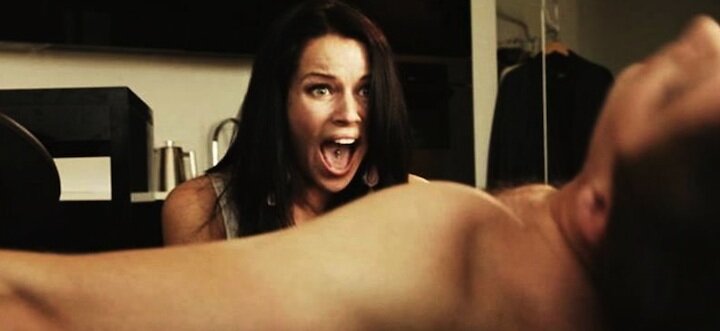 Director: Andres Kõpper, Arun Tamm
Cast: Mart Müürisepp, Hasan Steinberg, Ivo Uukkivi, Ott Lepland
Showtimes
"I think this is going to be the best day of our lives..." says one young, optimistic Estonian male. Two seconds later, a gangster's knocking them to the floor. "This is not the best day of your life," he growls.
That's the funniest moment in this multi-stranded comedy/thriller about one night out in the city. It occurs early on, a promising sign of hijinks and high-paced wit to come. Unfortunately, it never delivers.
It's almost impossible to sum up what happens to each of the eight different groups of characters. There are henchmen who quote Nietzsche, blokes on the pull, women who win big in a casino, and blokes shooting up heroin and imagining giant bugs crawling up their arms. It's like someone took Pulp Fiction, Trainspotting and Kevin and Perry Go Large and mixed them together into one big blur.
The visuals are very well done, from the druggy hallucinations to the energetic club scenes, and the soundtrack is solid, but there's not much else to admire or engage. "Life is a chain of suffering," says one character towards the end, just to emphasise the point.
As yet another two-dimensional, laugh-free plot unfolds, you end up passing the time by trying to spot Estonia's entry to the 2012 Eurovision Song Contest. A perfectly competent screen presence, Ott Lepland moves from stage to screen comfortably, looking like a bizarre combination of Roger Federer and Joaquin Phoenix. – or a perpetually constipated Quentin Tarantino. Sadly, compared to his song Kuula, this is a far less entertaining number. Nil points.