Star Ratings
| | |
| --- | --- |
| | Amazing |
| | Well good |
| | Fun |
| | Meh |
| | Rubbish |
| | | |
| --- | --- | --- |
| Raindance Film Review: Percival's Big Night | | |
Written by Ivan Radford
Wednesday, 03 October 2012 06:31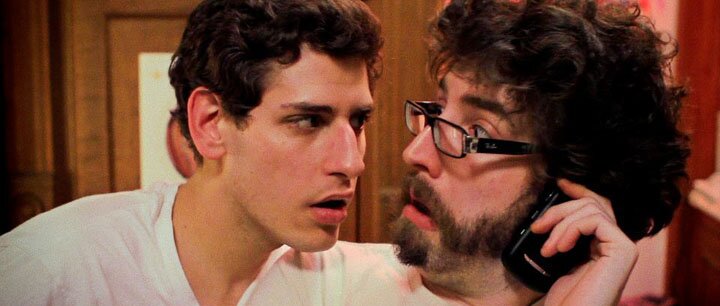 Director: William C. Sullivan
Cast: Tommy Nelms, Jarret Kerr, Sarah Wharton
Showtimes
"We need to start thinking about the future, man. Sooner or later, we're going to be living in it."
That's Percival (Nelms) to his flatmate Sal (Kerr). Living together in a post-uni haze, Sal spends his days selling drugs ("a herbal entrepreneur") and Percival passes the time by worrying about everything. What does he do when he's not being neurotic? Dreams about Chloe (Wharton), a friend of Sal who he once met for five minutes.
What is about Chloe that makes Percival think he loves her? She asks him directly when she turns up on their doorstep with her psychotic friend Riku (Reeve). The ensuing madness is exactly what you'd expect from a stoner comedy, full of rambling digressions and loud arguments.
But what makes William C. Sullivan's party hit a real high is the way it's shot - in one continuous take. What could be a gimmick adds a surprising edge of realism to the film. Nelms and Kerr's bromance is believable enough to keep the laughs coming, while Wharton's emotional turn resists descending into full cliche. The result is a short burst of fuzzy, funny stupidity that packs all the real-time punch of Jack Bauer.
Exactly like sitting round a friend's flat for an evening, Percival's Big Night is as small as it gets. Just the thing to stop you thinking about the future for 90 minutes.

Tags:
jarret kerr
sarah wharton
tommy nelms
william c. sullivan