Star Ratings
| | |
| --- | --- |
| | Amazing |
| | Well good |
| | Fun |
| | Meh |
| | Rubbish |
| | | |
| --- | --- | --- |
| Argentine Film Festival Review: Nuevos Talentos | | |
Written by Ivan Radford
Sunday, 21 April 2013 10:49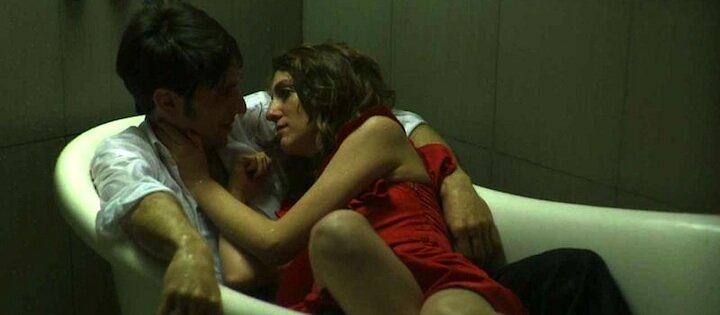 One of my favourite parts of a festival is going to see the short films. So it's great to see that after last year's cracking selection of silent cinema, the 2013 Argentine Film Festival London has added a new strand to its line-up: Nuevos Talentos, a selection of shorts from new talents within the country's film industry.
The result, perhaps inevitably, was a mixed bunch but one with some adorable gems that marks out some interesting filmmakers for the future.
Noelia (dir. Maria Alché, 15 mins)
Noelia is a young girl in Buenos Aires. Her mum is a cleaner in a hotel. She follows her around the building with a video camera, only to be shooed away by the woman. She goes into another building and starts filming there instead. That woman in the background? That, she says, is also her mum. Are any of these people actually related to her? Some of them seem to play along. Others ignore her altogether. Maria Alché's handheld tale of a young unwanted girl is a fascinating look at identity and how it is constructed through narration. Moving, unexpected – and more than a little bit creepy.
Yeguas y Cotorras / Mares and parrots (dir. Natalia Garagiola, 28mins)
Delfina (Julia Martínez Rubio) is in the woods. She is shooting parakeets. Sofia (Guillermina Pico) is in the car. She is refusing to answer her phone. Jose (Pilar Benitez Vivart) is in the garden, relaxing in the sun. Three rich girls, all pristine, all there to celebrate Delfina's marriage the following morning. Are they parrots of a superficial culture? Mares ridden by society? Perfectly paced by Natalia Garagiola, the director introduces our trio with subtle visual clues, letting the cast's natural chemistry do the bulk of the exposition. Naturally, things go wrong over the evening. But where this could easily descend into soap opera melodrama, every emotional beat remains believable. Garagiola lights the countryside setting with an almost-too-perfect soft glow, adding an acerbic edge to the glossy web of deceit. The gradual cracking of the surface, only for the facade to be put smoothly back into place, is fascinating to witness.
Nulepsy (dir. Jessica Sarah Rinland, 8mins)
An old man skateboards in the park. He is completely nude. It's a bold opening shot and one that sets the tone for this quirky short. The tale of a man with a a pathological need to take all of his clothes off, Jessica Sarah Rinland's faux-documentary about the condition of Nulepsy takes us back through our subject's case history – right from his first encounter with a girl in a greenhouse to a breezy visit to a supermarket. It's an intriguing look at the line between reality and fiction that you wish was given longer to be developed, but it certainly leaves an image in your head. Namely, that of an old man flying through a sunlit countryside, his penis flapping in the wind.
The Wedding Party / La Fiesta del Casamiento (dir. Martin Morgenfield, Gastón Margolin, 19mins)
A couple escape from the titular The Wedding Party to have drunken antics in a hotel room in Martin Morgenfield and Gastón Margolin's short film. From the off, where one of them produces a pair of goldfish, you can tell the tryst won't run smoothly. The tone deftly moves between romance and anticlimax, even if the denouement leaves you somewhat unsatisfied. An amusing scene, comfortably stolen by the funny and alluring Julieta Zylberberg. When she's not unconscious, it's impossible to look away.
Not Available Today / Hoy no estoy (dir. Gustavo Taretto, 8mins)
The director of Medianeras (Sidewalls), Gustavo Taretto, maintains his own brand of oddball humour with this all-too-brief short. A man travels across town, determined not to be seen. Perfectly synced with an offbeat soundtrack, his jerky, rhythmic movements are weirdly hilarious – and lead up to an adorable pay-off that jumps from outsider comedy to swooning romance with irresistible energy.
For more on London's Argentine Film Festival, see the official site - or read our films you should see at the 2013 Argentine Film Festival.