Star Ratings
| | |
| --- | --- |
| | Amazing |
| | Well good |
| | Fun |
| | Meh |
| | Rubbish |
| | | |
| --- | --- | --- |
| Argentine Film Festival Review: Sadourni's Butterflies | | |
Written by Ivan Radford
Saturday, 20 April 2013 16:56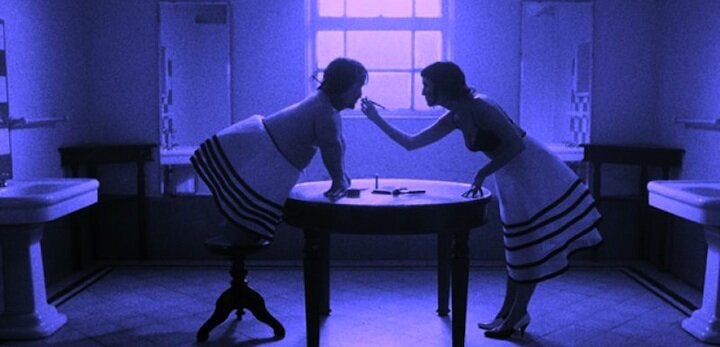 Director: Dario Nardi
Cast: Christian Medrano, Antonella Costa, Ale Sergi, Viviana Trasierra
Showtimes
A dwarf walks into a fetish film industry. On the surface, it sounds like the start of a bad joke, but there's a lot more going on underneath the surface of this bizarre, ambitious, fascinating little film. It follows Sadourni (Cristian Medrano), a former circus performer who gets locked up after killing his wife and her lover. Several years later, he's back in a society that isn't ready to accept him. The solution? Hire a mad doctor to stretch him a few inches. How to afford it? A brief stint as a fetish film star.
With his pinstriped suit and carefully groomed hair, Cristian Medrano cuts a determined, lonely figure on the Argentinean streets. His mysterious charm is enough to catch the eye of fellow fetish actress Alexia (the stunning Antonella Costa). Clad in a black trench coat with an umbrella, she seems to walk straight off the set of a film noir – an effect heightened by the movie's distinctive appearance.
Shot entirely in black and white, director Dario Nardi and director of photography Mariano Cúneo line everything up with the precision of Eisenstein and the flourish of expressionism; shadows transform into other objects, people look like other people and things begin to blur together. Throughout, Medrano keeps a straight face, but Nardi undercuts everything with bizarre stabs of humour. It's hard to believe this is his only Nardi's first feature film: everything is so visually accomplished.
The sign, perhaps, comes from the screenplay. An ambitious creation, art-designed to the nth degree, Nardi dazzles your retinas but seems to take his own eye off the structure. Sadourni's psychotic physician, Simonki, becomes an increasingly important figure. But what does he represent? Some unsubtle speeches about assimilation give a clue, but one at odds with the otherwise lyrical, unspoken style.
The film ultimately descends into a spiral of surrealism that it never quite gets a handle on – leaving you scratching your head as well as dropping your jaw. Medrano's sympathetic presence, supported by the superb Costa, pulls you through, creating a stunning, sad, but occasionally unsatisfying tale of one man's attempts to fit in with a cruel world. Still, what Sadourni's Butterflies lacks in a conclusion it makes up for with sheer spectacle. This is a beautiful story of conformism that, for better or worse, isn't afraid to stand out from the crowd.  

For more on London's Argentine Film Festival, see the official site - or read our films you should see at the 2013 Argentine Film Festival.