Star Ratings
| | |
| --- | --- |
| | Amazing |
| | Well good |
| | Fun |
| | Meh |
| | Rubbish |
| | | |
| --- | --- | --- |
| 6 things I learned from My Neighbour Totoro Blu-ray | | |
Written by Ivan Radford
Tuesday, 13 November 2012 16:34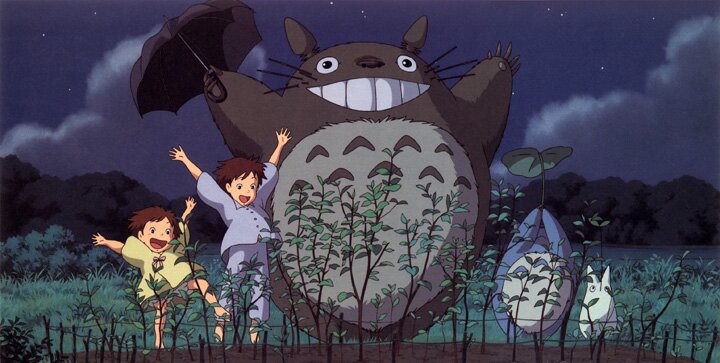 "It hit me that my life wouldn't go anywhere if I kept doing this so I did something different."
That's Hayao Miyazaki talking about what led him to make My Neighbour Totoro, which came out on Blu-ray yesterday.
I had the joy of re-watching Studio Ghibli's adorable tale of childlike wonder over the weekend, where I tried to get my seven-year-old nephew to watch it for the first time. He was captivated by the first 30 minutes, but soon got distracted – ironically enough by the hustling, bustling adults around him. (So I put him back in his box until next year, when we'll try again.)
The only plus side of him failing to make it through all 88 glorious minutes? I got to gorge on the Blu-ray extras, which contained some unexpected stuff, including explanations of where the Catbus came from and the fact that Totoro was originally only about one girl. There are some stunning storyboards as well.
It's always a shame when DVD/Blu-ray reviews ignore special features – it's almost like the reviewer just wants a free copy of the film and doesn't bother to review it properly. Funny that. (That's another rant for another day.)
But as always, there's the whole length issue. No one wants to read me gushing over giant furry creatures paragraph after paragraph. So, to accompany my Totoro Blu-ray review over at Cine-Vue, here are some of the things I was most surprised by...


1. My Neighbour Totoro was influenced by E.T.
Originally, Hayao Miyazaki wanted to introduce Totoro in the film's opening scenes – something that would've led to a very different film entirely. But one of Ghibli's producers, Toshio Suzuki, stepped in to stop Hayao making a huge mistake.
"Why not?" he asked Suzuki. "Look at ET," came the reply. "He doesn't show up until halfway through the movie!"
With Spielberg widely thought to be a big fan of Miyazaki's debut, the extremely Indiana Jones-esque The Castle of Cagliostro, it's a nice example of influence coming full circle.


2. Satsuki and Mei's mum is suffering from TB
In the film, Satsuki and Mei's mum is ill, in hospital, but the condition is never explained. Well, according to Miyazaki, it's tuberculosis.
"My own mother had a long-term illness," the director reveals, but quickly quashes any fans reading that into the plot of the film. "My experience didn't cross my mind while making the movie."


3. My Neighbour Totoro was a massive flop
Everyone loves Totoro. That's a fact. But when he first showed up on cinema screens in japan, he was a flop. A massive flop.
"Back then, a story without a hero or a girl with superheroes and the ordinary Japanese scenery wasn't entertaining enough," commented Miyazaki.
But, the producer reveals, he found fame one year later when he aired on TV. The response was huge. Within a few months, Studio Ghibli began rolling out its iconic Totoro stuffed toys...


4. Dakota and Elle Fanning dubbed the English voices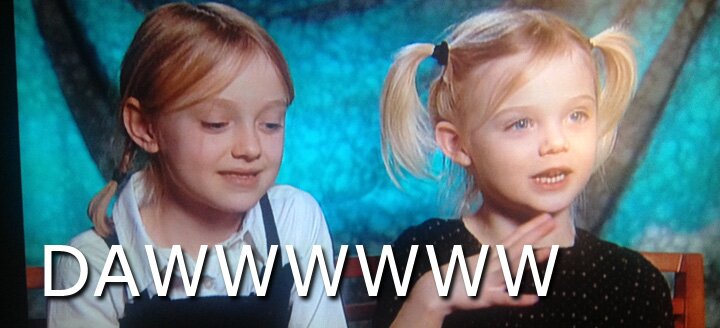 Dakota and Elle Fanning, aka. America's most scarily-talented sisters since Tia and Tamera hit Nickelodeon, recorded the voices for the English dub of Totoro. Elle most recently appeared in Ginger and Rosa in UK cinemas and delivered a performance that will no doubt see her get a BAFTA nomination. How is she so talented at the tiny age of 14? She confirmed when I asked her that she's not a robot. But Disney were even quicker to spot her, getting both Fannings on board for their DVD release.
"It was our first time working together," an adorably wee Dakota tells the camera. "She'd played me at a younger age before but never before at the same time."
"She's actually a lot like me," the elder sister adds. "She wears her hair in pigtails..."
"We do everything together!" chirps Elle. Then pops her eyeball out, puts it into mouth and squishes it back again.
Just give her a BAFTA already.


5. "Ghibli" is actually pronounced...
Ghibli is actually pronounced "GIBLI". The name came from the word for the Mediterranean wind that sweeps across Libyan deserts because Hayao felt that's what they were doing to the world of animation. Then he went and pronounced it incorrectly, reveals his producer. He said "Jee-blee". And everyone else followed suit. The fool.


6. Miyazaki always uses the same composer
Hayao Miyazaki always works with the same composer: Joe Hisaishi. The Danny Elfman to Miyazaki's Burton, Hishaishi is at least part of the secret to the director's consistently magical creations.
"The one thing I keep in mind is to create music as important as the images," says Joe, popping up in his own brand new featurette.
"My approach was to make minimalist music, a subtle seven meter piece," he explains of Totoro's theme, which he wanted to be "non-invasive, ethereal". Then he starts singing it. Bless him.
Years later and he was still inventing wonderful bits of music for Ponyo. That one he wrote in the middle of a meeting, he admits.
"I did it discreetly," he confesses. "It was a little too simple, so I didn't tell him [Hayao]! But [the tune] didn't change that much..."
My Neighbour Totoro is out on Blu-ray now, along with The Castle of Cagliostro. Both are fantastic.