Star Ratings
| | |
| --- | --- |
| | Amazing |
| | Well good |
| | Fun |
| | Meh |
| | Rubbish |
| | | |
| --- | --- | --- |
| LFF Review: The Deep Blue Sea | | |
Written by Ivan Radford
Thursday, 27 October 2011 16:45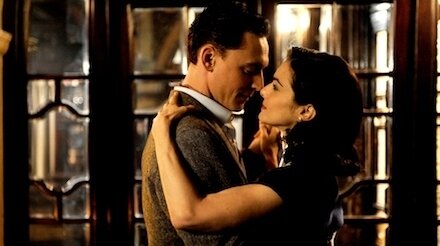 Director: Terence Davies
Cast: Rachael Weisz, Tom Hiddleston, Simon Russell Beale
Showtimes
Writer-director Terence Davies takes on Terence Rattigan's play of love, obsession and infidelity for the London Film Festival's Closing Gala. It opens in post-war London with Hester Collyer (Weisz) failing to commit suicide - we're all familiar with the hassles of using a coin-operated gas meter. At this point, Davies inflicts upon the audience a dire montage of Hester's relationship with childish ex-RAF pilot Freddie Page (Hiddleston). All scored with Samuel Barber's Concerto for Violin.
A substantial portion of the film is flashback; Hester leaving her aristocratic husband Judge William Collyer (Beale) and scenes from the early part of Hester and Freddie's relationship. But most scenes are attempting to convey a mood rather than a story - someone singing in a pub, someone else singing in a tube station. This is very much London - and Freddie - recovering from the war.
One problem with this is that despite the dramatic changes that Davies has made to the play, the film feels very very stagey. Each of the scenes looks like it has been set up and filmed as if it were in the theatre. The same is true of the acting, which in places is overly expressive and unconvincing. Rachel Weisz is believable as the damaged Hester, torn between two men, and Russell Beale is endearing as the caring and compassionate husband, but the problem is Hiddleston's manchild ex-pilot. Is it dated dialogue? His inability to deliver it convincingly? Whatever, it doesn't work.
Add to this endless screeching of Samuel Barber's concerto for violin. The music has no doubt been chosen in order to convey tragic romance - possibly in a move to emulate the use of Rachmaninov's Piano Concerto no. 2 in Brief Encounter - but it's too much. Davies relies on it constantly to convey the story. It doesn't. It merely distracts and infuriates.