Star Ratings
| | |
| --- | --- |
| | Amazing |
| | Well good |
| | Fun |
| | Meh |
| | Rubbish |
| | | |
| --- | --- | --- |
| LFF: Womb | | |
Written by Ivan Radford
Tuesday, 19 October 2010 21:19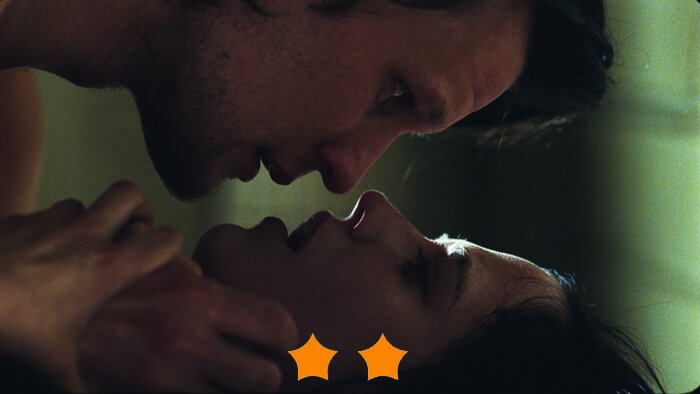 Director: Benedek Fliegauf
Cast: Eva Green, Matt Smith
Showtimes
When my pet rabbit died, I didn't get it cloned, raise it as my son, and then try and sleep with it when it was older. But Eva Green did. Except with Matt Smith, not a rabbit. Womb is one of those films. Those incest films. Those incesty films with incest.

Rebecca (Green) is a young girl when she first meets Tommy (Smith). They bond over snails, sand and pears before she leaves for Tokyo. Fast forward 12 years and they meet again on the beach, only this time they stay together. Until he gets hit by a car. Then things get interesting.

Torn apart by grief, Rebecca decides to use his remains to inseminate his clone in her womb. Raising him in a society that frowns upon copies, she moves with her son/lover/scientific experiment to a dingy little hut in the back end of nowhere. There they live, somehow well supplied with food, drink and the Interne

When Tommy starts to bring girls home, Rebecca tries to hide her jealousy. Standing in the corner staring out the window, she resists the urge to go mental with a knife in a fit of Oedipal rage. Maybe if she did this would've been a more interesting film.

It's not uninteresting, to be clear. The themes of moral ambiguity are fascinating when explored correctly. That's why Splice was a good film; it fused genetic harvesting with familial drama to disturbing effect. Coupling cloning with emo romance, though, has less of an impetus.

Breast-feeding Tommy and sharing his baths, Eva Green wears a troubled expression for most of the film. And so do we. It's hard to know what's more disturbing: the fact that Eva never ages, or the fact that no-one ever follows up on her post-procedure. But beyond her initial grief, what are Rebecca's motivations? Muddled, at best.

Underscored by a subtle throbbing soundtrack, the characters say little if anything at all. It's a shame that when they do, the dialogue sometime slips - one moment sees Matt Smith enter Dr Who mode, which only distracts from his challenging role. It's great to see the two actors taking on a tough topic, but the screen knows that it's pretty to look at. Womb is overlong and underdeveloped.

VERDICT

Womb is pregnant with ideas, but doesn't give birth to many of them.
Your rating
( 1 Vote )
Tags:
benedek fliegauf
dr who
eva green
lff
london film festival
matt smith
womb