Star Ratings
| | |
| --- | --- |
| | Amazing |
| | Well good |
| | Fun |
| | Meh |
| | Rubbish |
| | | |
| --- | --- | --- |
| LFF: Another Year | | |
Written by Selina Pearson
Monday, 18 October 2010 08:32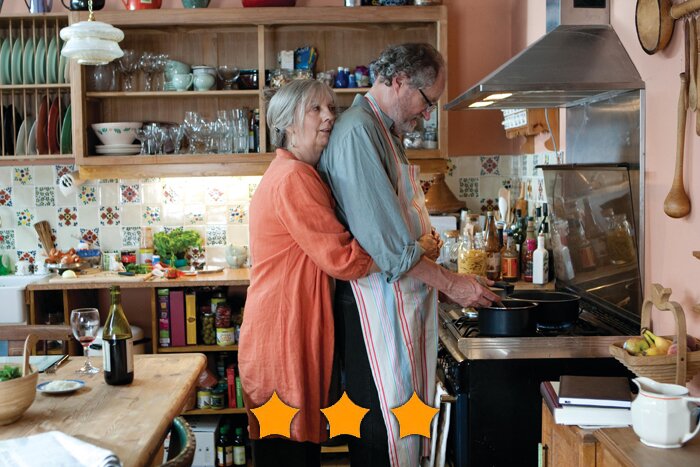 Director: Mike Leigh
Cast: Ruth Sheen, Jim Broadbent, Lesley Manville, Peter Wight
Showtimes
Renowned film maker Mike Leigh follows up his uncharacteristically cheery Happy-Go-Lucky with Another Year; a good-natured kitchen sink drama, depicting a year in the life of two sixty-somethings Gerri (Sheen) and Tom (Broadbent).

You couldn't meet a more content couple than Tom and Gerri. Their time spent at home and in the allotment is split up into four seasons, each segment consisting of a couple of scenes from the couples' life. In each tableau we see them interacting with those around them.

There's Mary (Manville), an emotional car crash, desperately alone, trying to keep up a merry exterior; Tom's old pal Ken, depressed and stuck in rut, tied to a job he loathes; we also meet Tom and Gerri's 30-year-old son Joe, who shares his parents' pleasant disposition.

Over the seasons we observe Ken's hopeless lusting after Mary. And there's Mary's ongoing saga with her disaster of a car and obsessing over unobtainable men. Mike Leigh's film ably turns dull set-ups into something gentle and engrossing through occasionally uncomfortable conversations. Likeable and confident, if not one of Mike Leigh's masterpieces.

VERDICT

Allotments, oboes and awkward conversations. Another Year is two hours of everyday drama, but you couldn't spend it with a nicer couple.
Your rating
( 1 Vote )